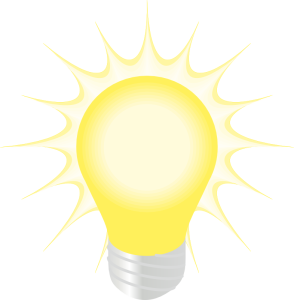 A sofa can be a big investment when moving into a new home or apartment. With a wide variety of designs and multiple upholstery choices for your couch, finding that unique piece of furniture to create a comfortable living environment is crucial. Despite this, sofas can serve as the cornerstones of any living area, but still require constant upkeep. Whether you are a college student with fellow classmates coming over to study or family treating guests over the holidays, here are five helpful tips for DIY upholstery repair without breaking the bank!
1). For smaller tears on leather couches, a simple repair kit can be found at any local furniture store or online. With a price-point between ten to twenty dollars, this is a better alternative than sending it off to a high price leather shop. The standard kit contains adhesive, mixing paper, spatula and other tools that can adjust and fix any tear and rips restoring your couch to its former glory. However, if the tear is larger and has caused substantial damage to your couch, consider enlisting the help of a furniture repair professional.
2). Based on the type of leather, ink stains can be removed using a variety of methods. While some types of leather are specifically designed to prevent this from happening, other forms can make getting these stains out tricky. A soap based-cleaner usually does the trick. Ivory is preferred and is much gentler but a milder soap tends to leave a residue. Solvent-based cleaners are harsher and can force the stain to become more en-grained.
3). Tears on fabric couches can be an easy fix as well. With steady hands, a sewing kit can repair most any harm done. After removing fabric near the tear, send the needle through opening on the inside and outside. If the damaged area has a zipper, make sure you take the whole cushion out first. A ribbon can be useful too since a patch with a coordinating color can be the finishing touch to seal the rip up. If the tear is small and is a very minor repair,all you would need is a sewing kit, some ribbon and a patch kit.
4). When oil stains a silk couch fabric, use any type of store-bought baking soda to completely cover the stain for a total of 20 minutes. With a hand vacuum, absorb the left-over powder and oil. While not removing the stain completely, dab a damp sponge with a dry cleaning solvent and rub it over the stain to get rid of the remainder. After pressing a dry cloth against the stain, finish the process by setting a hair dryer on its lowest setting and moving it back and forth across the mark until dry.
5). Red wine stains tend to be the bane to all upholstery repair. For these particular messes, time is of the essence regardless of the fabric. The sooner efforts are made to get rid of the offending mark, the better. Adding hydrogen peroxide to a cloth can help, along with a spray bottle filled with water. Important fact to remember though: he longer you wait, the tougher the stain will be!
If you come across minor damage to your furniture, don't fret! Follow the above tips and you'll be well on your way to a quick and painless fix. However, if after reading this advice you still believe furniture repair to be beyond your scope of skills, consider contacting a reupholstery and repair specialist.