Living in a small studio apartment doesn't mean your lounging options have to suffer. A sofa, being an essential part of living room décor, serves both aesthetic and comfort functions in a home or office. Sofas can function as focal points in rooms. It provides an area for seating, reading, and even an area to sleep on. When moving to a new apartment, the couch is probably among the first pieces of furniture you will purchase. It is very important to choose the right sofa that will suit your space and room design. Here are some of your options. DrSofa also has excellent selections for you.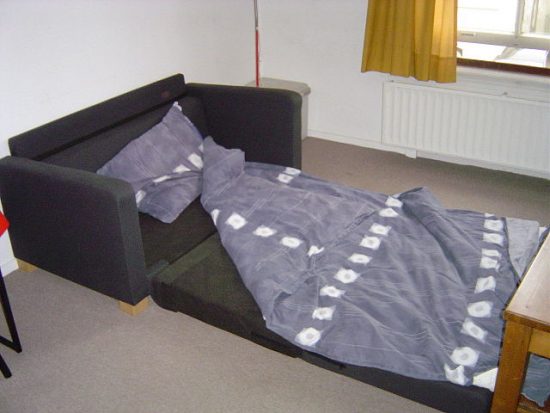 With only a limited space to work with, you still have options for a sleeper sofa. Two of the best sleeper styles for a studio apartment would be the twin sleeper or the full sleeper. The twin sleeper has a width that ranges between 43-55 inches, this can be a versatile furniture piece for a guest room or a studio. The full sleeper, on the other hand, can get as wide as around 70 inches. Some full sleepers have no arms. This allows two sleepers to be joined together to make one wider bed whenever you require a larger sleeping area.
Loveseat
The loveseat is a popular choice for most apartments. It takes up a small space and it is easy to lift and carry to the next room or navigate through the building hallways. The design was originally made to seat women wearing large gowns and dresses during the 1600s. As fashion changed, it evolved into a two-seater with a growing range of styles and designs to fit your house decoration. These are available at furniture stores and makers. Whatever your home's interior design is, there is a loveseat that can blend in with it. Loveseats are great solutions for both small rooms, bedrooms, and as an additional seating for larger areas.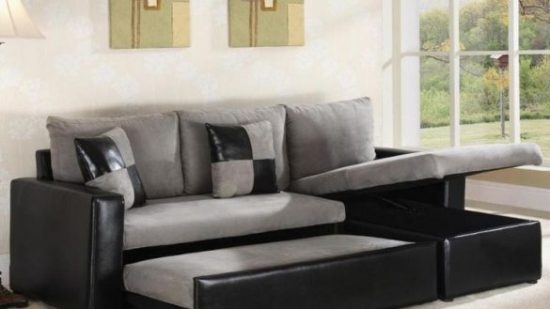 Convertible sofas serve more than one purpose. It is a seat in the during the day and it turns into a bed at night. Some designs have back rests that can fold to the front to serve as cup holders. There are convertible sofas that come in the form of futons while other designs are very clean and linear, blending in with your home design and room décor. One of the desirable characteristics of a convertible sofa is that it adds style and multi-functionality to your living space. If store stocks do not satisfy you, then there is always the option to have one customized to your specifications fitting for your home décor ideas.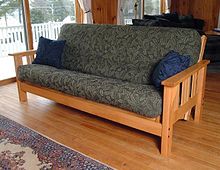 for a studio apartment. When friends stay over for the night, you can have an extra bed to pull out from the closet. Normally with 8-inch thickness, futons are mattresses that bend designed for both sleeping and sitting. It can come with or without a frame. The mattress may be made of cotton, foam and cotton combination, organic material, memory foam, or latex.
For small spaces, the futon is very ideal. It is a sofa bed often associated with the college dorms. It can still be an awesome and functional piece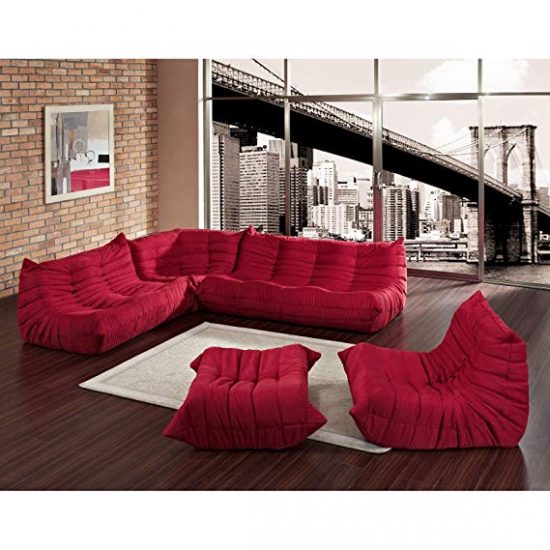 The waverunner provides functional comfort and modern style combined with ergonomic design. With its low profile, this type of sofa gives an illusion of a larger vertical space. The dense cushions of this modular sofa set look very inviting for leisurely and relaxed conversations around the coffee table. Every part of its design speaks of comfort. Whether living alone or with company, the waverunner sofa is a welcome addition. The modern shape and lines blend well with most room décor ideas. It can stand alone as an accent piece or used as a set. Truly, the waverunner is a versatile studio apartment furniture choice.
Whatever type of sofa you wish to add to your home, DrSofa is just a phone call away. From repairs to unique custom furniture pieces, to a host of related furniture services in and around NYC, call DrSofa.