Transforming a studio apartment or a small space into a multi-use room calls for careful planning. It is all about maximizing the potential of every space, wall, and corner of a room without making it look like a hoarder's bazaar. When stuck with just one room to use, you think about how it can serve you in multiple ways. Morph your home design from a home-office space to a living room in a few steps or incorporate all functions in one space. Think of all these while you keep an aesthetically pleasing area. Here are some of the ways you can do that.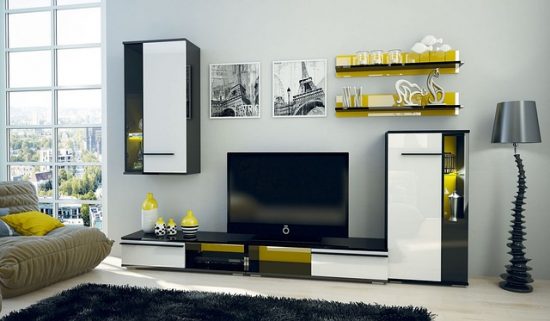 How to make use of corners for Multi-use room
The corners of a room offer a lot of potential. You can transform one corner into a workspace. This tight nook will keep you away from distractions of housemates walking around. Install corner shelves from floor to ceiling. Place most used items within your reach; the rarely used items or room décor on the higher shelves. L-shaped hanging closets also help maximize corners. Closet corners can contain folded items since hanging rods may not work well at the corners. Need a dressing space for your studio? Place a screen in a corner. The space between the screen and the corner can provide ample privacy without taking up too much space in a room.
Storage, Storage, STORAGE!
When planning a multi-purpose room, you need not waste any space. Beyond design and function, storage space is a top priority to keep clutter away. Install shelves and cabinets to contain practically everything you need to organize or hide. Cabinets can even contain a pullout desk, a couch, or a bed that can be discretely tucked away when not needed. Overhead shelves are so useful in multipurpose rooms. Take advantage of the high wall spaces. You may also use the space under the bed as additional storage. Strategize your room design well so you can live in organized comfort.
Maximize vertical space
Look up and you can see how much prime space is available for a variety of purposes. Using wall space frees up a lot of floor space. If your room serves more than one purpose, plan your interior design by assigning one wall space for each purpose. It helps keep you organized thematically. Use wall space for displaying your living room décor instead of placing them on a table. With a clever design, you can place a mezzanine bedroom. Use space below the mezzanine as a work area. Carefully consider your furniture sizes to ensure you have enough room to move around.
Furniture options for Multi-Use Room
Multipurpose furniture is the star of a multi-use room. If you visit furniture stores featuring contemporary home décor ideas, you will see inspirations for modular furniture as well. Determine the activities you will be doing in the room before you decide on the furniture sets. For those who love entertaining guests, modular sofas and murphy beds are very useful. Go for coffee tables and ottomans with storage spaces. An ottoman can double as a small table if designed with a hard surface. For extra dining or workspaces, choose expandable tables.
Design the room to blend with the entire home
Create a unified look for the rest of your home to keep all elements harmonious, including house decorations. If you live in a studio apartment creating a unified look makes space appear larger. For those who have crafts and hobbies can do multiple tasks of storing your items as well as a modular space for activities. Plan the color palette well by browsing for room décor ideas from online sources or magazines. Using a good color scheme is essential to create a blended look for your multi-use room. Check out more about color planning here.