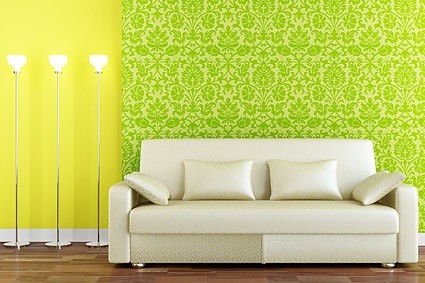 Moving into a new house or apartment should be exciting. You are just moments away from dashing into a new place where you can create a home for you and your family. You're itching to set up your furniture and decorate your home in the style of your choice, until you suddenly remember how hard it is to actually
move furniture
. How are you going to fit that gorgeous couch through your brownstone door? The picturesque staircase in your two story home now seems tremendously daunting and narrow.
More often than not, moving can become a severe source of stress for new homeowners. The process might prove to be too large a task for an individual or even a family. Forcing furniture through tight spaces and up tricky stairs without the right training can lead to stress related injuries and can even ruin your furniture in the process. To avoid these problems it is best to disassemble your furniture before the move and reassemble it in your new home. Furniture is heavy enough. By splitting it into moveable pieces, you can easily fit it through oddly shaped areas of any house, up or down the stairs, and through pesky door spaces.Furniture is an exciting extension of your style. It offers the opportunity for you to display your unique tastes while providing comfort to you and your family. Getting it to fit where you want it can become a tiresome battle of lifting and moving. Combined with cramped corridors and a serious set of stairs, it can be near impossible to get your favorite pieces past those troublesome areas of your house and into your new home. And when it comes to dissembling and reassembling furniture, even the most crafty people have a hard time getting the job done.Why push yourself past your limit when you can hire a team of professionals to get the job done? Whether you're making the move into a charming new home or a luxurious apartment, a professional furniture service company can offer comprehensive furniture disassembly and reassembly services that will make it easier to enjoy your new home with your furniture fully intact. By entrusting a trained service provider, you can save yourself a lot of time and heartache. A professional team will carefully take your item apart and package the pieces individually. Then, they'll be moved to your new location and reassembled on site. It takes a skilled professional to handle your furniture with the perfect amount of care and expertise.
Don't put you and your family under an unnecessary amount of stress when you can set your burden free with the help of an established furniture service company. There is no limit to the type of furniture they can disassemble and reassemble. From sofa and furniture disassembly in NYC to shifting your pool table properly into place, they've got you covered. With a great company on your side, you can go through the extremely difficult moving process safely and in an instant.