Upholstery repair can be one of the most practical things you can do to save a well-loved upholstered furniture. If you own a valuable piece of furniture, have it immediately repaired before the damage worsens. Sometimes, when left unattended for a very long time, upholstery gets brittle and undesirable to use. The challenge is finding the right upholstery service.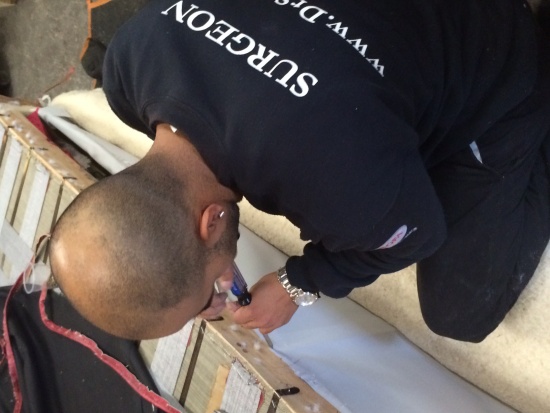 Sure, when you check the Yellow Pages or local advertisements, there are many upholsterers in the area. How can you determine which one to choose? Here are some pointers on what to do:
Inspect the damages.
You should know the damage that needs repair because this is where the upholsterer will base the repair service cost. There are specific artisans who specialize in specific furniture services such as reupholstery, antique furniture, custom furniture, and other services.
Check the warranty.
If you recently purchased the item as brand new from a furniture shop, chances are it is still under warranty. Read the warranty papers if your furniture is still valid for service or if the warranty is void. If you decide to hire an upholsterer outside of the dealer's company, know the extent of your responsibility. Perhaps it may be worth it.
Find reviews and referrals on upholstery services.
Today, it is very easy to search for reviews of any type of service. This is very important before entrusting your valuable upholstered furniture. Does the upholstery repair service have recommendations from reputable papers such as the New York Times or other local publications? Does it have honest user reviews on forums and online networks? Do your homework and check how visible the management of the upholstery service is.
Ask about the procedure and equipment used.
Professional upholstery services use industrial grade equipment for perform tasks efficiently. If you require cleaning of upholstery or carpets, you will want a service provider who is well-equipped with the right machines needed for the job. For furniture moving services, check out their trucks and as how they will go about handling your furniture.
Check their reputation as an upholstery service provider in New York.
Learn about how long they have been operating their business. Ask around to know their reputation in terms of quality of work and customer service. Customers will always have something to say, both good and bad. Weigh the results of testimonies between satisfied and unsatisfied customers. With more satisfied customers, suggests that you are choosing the right company to work on your furniture.
After doing your homework, you are ready to start interviewing the upholstery repair services in your area. If you ask the right questions, experts will give you the proper answers you need for deciding on who to hire for the repair project. During the job you can take note of their other services that you may need for the future. Be specific with your needs and communicate your expectations so they know how they can accommodate your demands. If all goes well, this will be a long-term professional relationship with the right upholsterer.