Make Your Outdoor Furniture Last Longer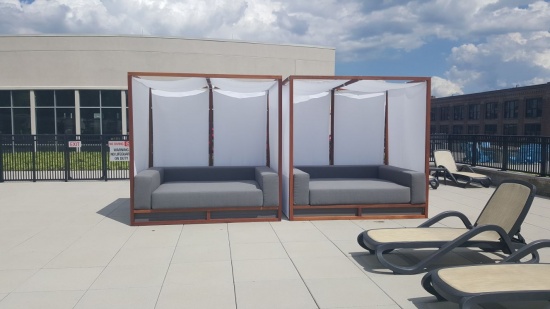 Unlike indoor furniture, outdoor furniture requires more effort to maintain and clean due to its constant exposure to weather and other natural elements. To maximize your investment, you will want to prolong the life of your patio furniture. The effort you make in caring for your outdoor sets will go a long way. Whether these are made of wood, metal, or synthetic wicker, you need to keep these clean to prolong its beauty and functionality. Sometimes these patio sets come with manuals. In cases when there are none, do not worry! We have some tips to help you keep your outdoor patio furniture in excellent condition.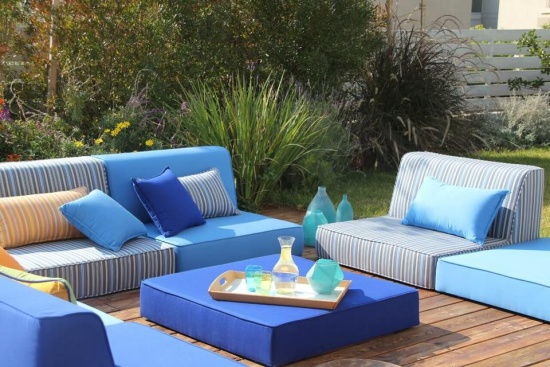 Cleaning Your Outdoor Furniture
Knowing the material your furniture is made of is important so you can address the cleaning requirements specifically meant for that type of patio set.
There are some general furniture cleaning tips you can use for your patio furniture sets including outdoor upholstery.
Thoroughly clean your outdoor furniture according to manufacturer's instructions at least twice a year or as needed.
Take extra precaution when using cleaning chemicals. Research if the material can withstand the chemical treatment.
If needed, only use a low-powered water spray for cleaning.
Only use gentle furniture cleaning solutions such as dishwashing soap mixed with water.
Immediately wipe your furniture dry in case of rains or liquid spills.
For tougher stains, call a professional upholstery cleaner to do the job.
Keep Your Outdoor Furniture in Tiptop Shape
Apart from cleaning your patio sets on a regular basis, there are things to do to maintain these pieces of furniture in excellent condition.
Cover or store the furniture during off-seasons or when not in use for an extended period.
Occasionally inspect frames for rust or cracks that may require furniture repair service.
Check for loose screws, hinges, bolts, and other parts twice a year.
Before bringing out wood and wicker outdoor furniture sets from storage, apply furniture polish or water repellant coating as an additional layer of protection for the furniture pieces.
Choose weather resistant paint when repainting metal outdoor items.
Keep a soft brush and lint remover handy for regular surface cleaning.
Wash fabrics regularly to remove traces of sunscreen which damages the color of the upholstery.
Although outdoor patio furniture pieces are tougher than indoor sets, these will take more effort on your part to maintain. It is not unusual to find many of these faded and worn items sold or thrown away by previous owners. When you see old but still sturdy wood or metal pieces, you may wish to reconsider your decision to give them up of throw them away. Perhaps replacement of damaged parts and some repairs can give them new life. Perhaps the upholstery just needs repair or a thorough service with a furniture cleaner.
Outdoor furniture enhances the leisure factor in any home or resort type establishment. The effort and attention you give to maintain these pieces will extend the lifespan of your furniture. You will look forward to more years of enjoyment ahead.