Sooner or later, there comes a time when moving furniture out of a house or an apartment becomes inevitable. Be it because you're moving out and you refuse to part ways with your old furniture pieces, or perhaps because you want to sell your old, overstuffed sofa or donate your beloved pool table to a charity.Whatever the situation may be, there is not a more annoying and nerve-wracking obstacle than realizing your furniture does not fit the door frame and proves impossible to be moved out of a room.
"How on earth did great-granny Doris get this huge chaise lounge into the living room a century ago?" people think. And instantly after "I wonder how Doris would get it out these days?".The answer is one that used to be common in the past – but has become something of an oddity in modern times: furniture disassembly and reassembly in NYC, NJ, DC, MA, IL.
You see, back in great-grandma Doris' time a piece of furniture was an investment, something to be treasured no matter how many times a family had to relocate – often moving to a different state hundreds of miles away.
These days though, people seem to prefer leaving their old furniture behind when they move out to a shiny new house or apartment and going through the process of buying new stuff.
For some people though, that is not an option: maybe there are too many memories attached to a particular piece of furniture, or it may be way too valuable to be left behind.
It is for these people that Dr. Sofa's furniture disassembly & reassembly service exists – and we are proud of being one of the very few specialists in the area to continue this traditional trade.
If you are in need of moving your brownstone door or intricate wall unit down through the narrow staircase in your house and worry about how to do it, worry no more. There is no need to bang your head against the wall trying to force a piece of furniture out of a slim door only to realize the laws of physics are not going to make an exception for you – plus you'll ruin the frame in the process.
Simply do what great-granny Doris would do: relax, kick back and leave it to our furniture surgeons.
We offer Disassembly and Reassembly services for the following:
Whether you are moving to a new home or apartment, Dr.Sofa® offers comprehensive furniture disassembly and reassembly services for your residential and commercial needs.
Our disassembly, reassembly and upholstery experts will be punctual and professional, and will make sure your furniture suffers no damage. In order to make things more convenient, we can provide on-site estimates so you can better make your decisions.
And since we know moving out and coordinating every step can be a stressful ordeal, we have partnered with New York's leading moving companies and will coordinate with them to ensure the necessary furniture services are provided on the exact dates of your move. No waiting around your new place for the TV couch to be brought back to life!
Even though the process may seem simple at first glance, a seasoned and skilled expert is required to disassemble a piece of furniture and restore it back to its exact form. Let an amateur do it and you will soon realize how much you'll regret it. Leave it to the pro's: it's easier, safer and will ultimately prove to be cheaper (since chances are an amateur will ruin your furniture).
Any type of furniture can be moved out of a house by the disassembly and reassembly process: Sofas, recliners, bookshelves, buffets, armoires, wall units, entertainment centers, and even pool tables are the usual suspects here – since they tend to be huge, difficult and dangerous to move pieces. With the help of our expert surgeons, however, the entire process will be smooth and safe: our professionals will carefully take your furniture apart and package the individual sections. They'll then be moved to the new location and reassembled, we service in NYC ,NJ,DC,MA,IL .
This is the kind of situation where using a DIY approach will prove to be more expensive than hiring an expert to do it – and for no good reason, since our prices may actually surprise you.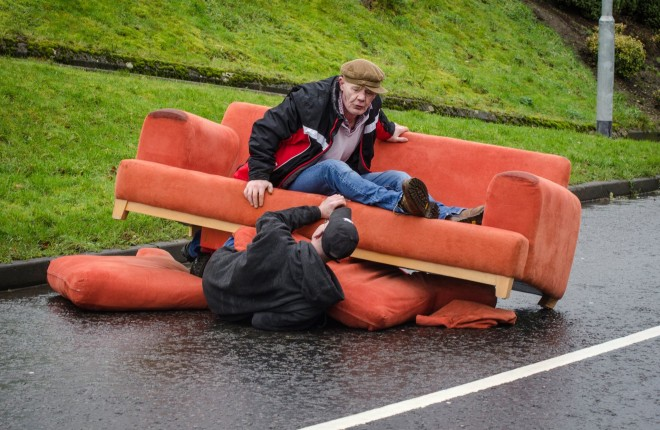 (You DON'T want to be these guys)
Our furniture surgeons will save you massive amounts of time and energy and you could very well save money in the long run.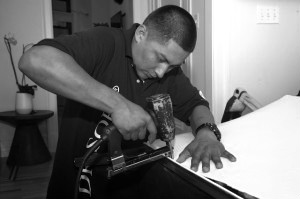 (What you want is THIS)
If you have a move in the horizon and need to make sure your big pieces of furniture make it to your new place intact, do what great-granny Doris would do: contact us here or give us a call.