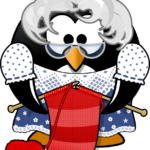 If your sofa is becoming outdated or showing signs of wear, consider standard sofa or sectional fabric repair, depending on which type of couch you have. Your sofa is an investment — you chose it carefully, and you've spent many comfortable hours on it. Discarding it and buying new because it's shabby or because you're yearning for a different color or pattern doesn't make sense when there's a budget-wise way to get your old friend looking just the way you want.
The first question, of course, is how to change the fabric on a sofa? Do you want to hire a professional, or tackle it yourself? It's the kind of job that many DIY-ers like to try. There are many books, online articles, and videos about reupholstering. However, the reupholstery of a multi-component sectional will inevitably be more demanding than a single-piece couch. Another factor will be whether the sofa will be stripped down (the existing fabric removed), or have its old upholstery covered by the new. If it's stripped, the pieces can be used as patterns for the new pieces. Covering it over will mean that the patterns are made by pinning pattern cloth to each sofa part that has a separate covering (outside back, inside back, skirt, etc.).
The choice of fabric will also have an impact on the difficulty of the job. There are numerous sources, both online and retail stores, for upholstery fabrics – and you'll definitely want to see samples. Online photos give only a vague idea of how the materials will look in real light, in your real room! Color and pattern are a big part of the decision, but the type of fabric is just as important. Furniture specialists work with everything from wools and cottons to polyester and acrylic synthetics. Upholstery grade cloth is formulated to be durable. Synthetics have been improved in recent years for overall softness and texture. For the do-it-yourself kind of person, it's probably best to avoid heavy tapestry-type fabrics, as these are more difficult to handle.
The basic technique of sofa reupholstery involves positioning the cut pattern piece on the sofa part, and then securing it with upholstery staples along the seams. The goal is a smooth fit, but not so tight that there is no "give" once the stapling is complete. Depending on the shapes of the sofa's components, it may be necessary to take folds or darts in the fabric to accommodate curved surfaces. Seams are often concealed with welting (also called cording). There are other finishing details, such as covering the welting and the tufting buttons to match the new fabric.
It can be a simple project or a complex one, depending on the size and shape of your couch or sectional. But whether you undertake it yourself or work with a professional, the rebirth of your sofa will be a worthy endeavor. Your living room and your budget will thank you!