Using an old leather sofa you wouldn't want to get rid of can be a tricky design move. This poses an even greater challenge if you want to use it in a new home with trendy interiors. Its appeal comes from being a durable and dependable seat in the home. Another factor is its old world charm brought about its natural characteristics that also make it an expensive piece. Unlike other cheaper furniture that you will replace in a heartbeat when worn out, the leather furniture will make you think twice.
In cases where you inherited an old leather sofa with some fades here and there, the problem is minor. There are excellent leather upholstery services in New York that can restore your faded leather until it looks and feels just as good as new.
Keep it for its sentimental value.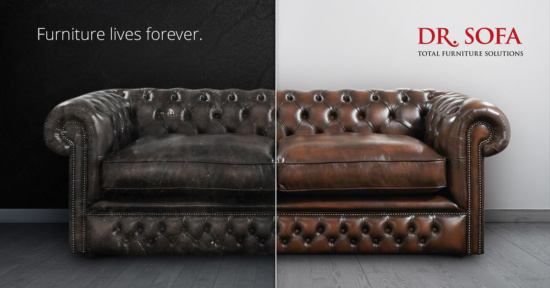 Perhaps your old leather sofa has been with you for some years now. It has been around long enough through various changes in your lifetime. You most likely developed an emotional attachment to this chair that has witnessed so many important things in your life. Now, it show signs of age and wear. It lost its lustrous charm. Seeing your old leather sofa in that condition should not discourage you from keeping it.
Simply contact a leather upholstery restoration service such as Dr.Sofa to know what can be done to fix your old leather furniture. They have been in the business long enough to know how to fix various cases of leather upholstery damages. These experts will recommend the best procedure to restore your leather sofa. Not only can they fix the faded colors of the leather upholstery, they can also repair and fix what needs to be fixed together with the leather restoration job.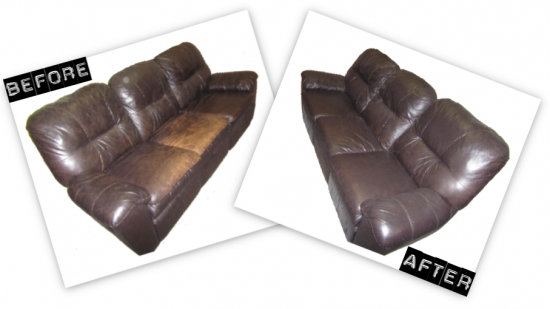 Ensure that You Get the Right Color
You may be thinking of doing the color restoration yourself, but this is such a great risk for an expensive type of upholstery. Most old leather upholstery material may no longer be available. Thus, it can be difficult to find the exact match for the old material. Forcing an unmatched color to an old material may ruin the total look of your prized furniture. Avoid this disaster by choosing to avail leather sofa color repair services to get excellent results from the repair procedure.
Restoring your leather sofa is an economical move.
In almost anything in that concerns spending, we aim to minimize expenses. When you notice the signs fading on your leather sofa, you may not always ready funds to buy another leather sofa. Considering that the cost of leather is worth a great investment, immediately buying a new one may not be the most practical thing to do. Before you intend to purchase a new piece of furniture, consult with a professional repair service provider first. Repairs and leather restoration services are often more economical than buying a new one. Leather sofa is a worthwhile investment. Make it last longer through restoration. No matter what your New York home may look like, a leather sofa will always be a timeless piece worth having.