What is a loveseat and why is this among the most popular furniture pieces around? When you see a sofa set or an apartment interior design, you will more likely encounter the loveseat. With an average length of 60 to 70 inches, it is shorter than a regular sofa. It often functions as an extra seating or an accent furniture. In some cases, it can be the first furniture purchase for the living room, especially for those moving into their first home. With furniture being an integral part of your space, it's something we want to keep maintained t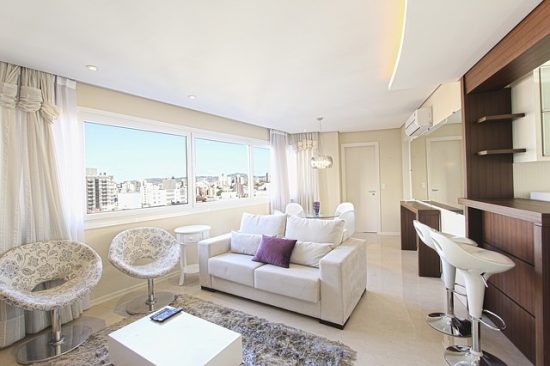 Evolution of the Loveseat
The earliest record of the loveseats in the known culture was during the 1600s. These seated women wearing large dresses comfortably. The name "loveseat" gained popularity in the US in the 19th century when the two-seater couch became associated with couples and courtship activities. The name became established among furniture manufacturers and consumers to this day as the compact couch associated to seat two people. Styles evolved through the centuries giving designers and furniture buyers a myriad of options, from traditional to modern, to suit a wide variety of home décor ideas and room design setups.
Versatility
Due to its space-saving feature for a very reliable furniture, the loveseat is highly favored both at home and at the office.
At home, it usually comes with the living room sofas to offer additional seating for households who love to entertain guests. In bedrooms, loveseats offer a cozy seat for reading books or for relaxing in a private corner in your room. Kids and grown-ups alike can enjoy playing video games on in a secluded corner away from the hustle of the house activities.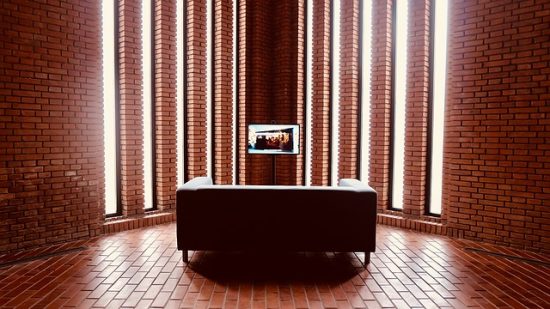 A loveseat set in the office help breaks the room design formality by offering a friendlier place to talk outside of the usual desk or conference table and chair.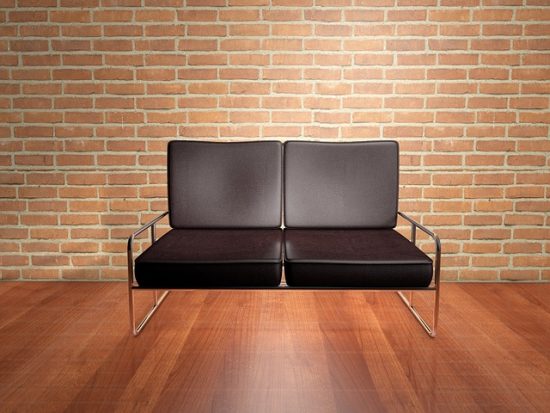 Use in an Apartment
Using a loveseat in an apartment is a considered a space-saving hack. Whether you are starting to live by yourself as a young adult or downsizing your residence to the basics, the loveseat together with a coffee table are excellent staple furniture pieces to have. For minimalist room décor ideas, go for neutral colors with classic lines and streamlined shapes. You may choose to go bold and use the loveseat as an accent to your home design by choosing a fun pattern or a stand-out color for the upholstery. Still lacking space, opt for multi-function loveseats found at the furniture stores, or better yet, go for custom furniture.
Leather or Fabric?
After deciding on the loveseat style that matches with the carefully planned palette of your living room décor, the crucial decision is about the upholstery. Will you go for leather or fabric? Beyond house decoration factors, your end goal is to find a seat that is durable, stylish, comfortable, manageable maintenance requirements, and within your budget range. Both materials have their pros and cons.
Leather
Pros– elegant, durable, hypoallergenic, easy to clean, best for a household with furry pets
Cons – expensive, requires regular conditioning to prevent cracks
Fabric
Pros – wide variety of designs and textures available, more affordable than leather, lightweight, does not get easily scratched, comfortable feel
Cons – Can wrinkle and sag, looks cheap if designs fade through time, less durable than leather
Regardless of your lifestyle and space requirements, there will always be sofas and loveseats that can match your requirements. With the wide range of choices available in the market today, you are sure to find one that can fit with your home décor ideas.