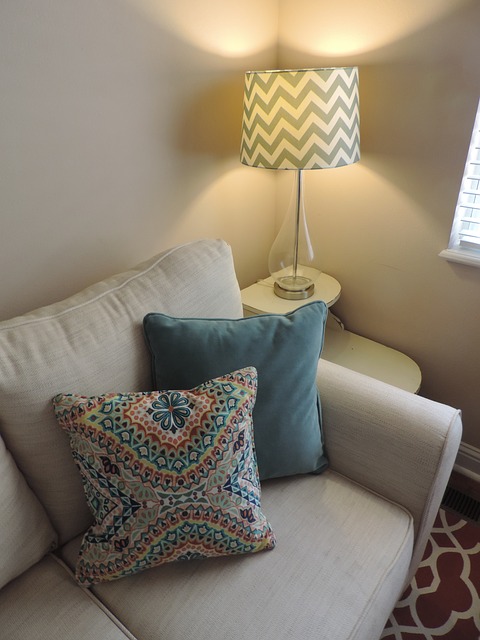 Winter is over; and as spring arrives, it's time for spring cleaning as well. It's time to open the shutters and let the sun and cool breeze in. Keep the heavy blankets and covers and give your home a fresh clean start for the season. The thing is, even if your scrub the whole house, the sofa remains to keep a grand collection of dirt and dust mites that can cause allergy and other sickness. Be sure to include your upholstered furniture in your mega cleaning project. While you can toss any washable furniture in the washing machine, you cannot do this with your sofa. It needs a deeper level of cleaning that only professionals can properly perform. Am I exaggerating? Check out what elements you should get rid off.
What Lies Beneath?
Aside from the lost pens, old candies, cheerios, keys, or probably a lost TV remote controller, there are dozens of other things trapped in your couch that are both visible and invisible to the naked eye. This include pet hair and dander, dust, dust mites, cobwebs, loose hair, dead skin, spiders, roaches and roach eggs, mice droppings, and colonies of various breeds of germs among others. That's just the upholstery surface.
The foam stuffing beneath the fabric has many other funky stuff you need to get rid off. This includes the odor that your pet dog or cat has deposited by urinating on the couch while you were not looking. Your sweat and body oils have also seeped through the upholstery fabric in the many months or years of usage. All these factors are feeding the bacteria and mites living inside your favorite sofa.
Surface Level
The most obvious area of your couch could be revealing stains caused by drink and food spills or pet urine. In addition to the unsightly stains, pet urine odor can be quite strong that no ordinary detergent can remove.
Bringing your couch under the sun during your spring cleaning routine, may temporarily solve the odor problem. Eventually, the odor may come in a few days or weeks due to the multiplying of the bacteria in the foam or filling.
Cleaners to the Rescue
No matter what scrubbing and "disinfecting" you do on the surface of the upholstery, this just wouldn't thoroughly clean it. While you can remove minor surface stains, the rest of your cleaning effort just masks the dirt and nasty stuff beneath.
What you need is a professional upholstery cleaning service in Manhattan who can expertly handle the job. The expertly trained cleaners will visit your home and work their cleaning magic. If the stain is too severe, you may be advised to have your furniture reupholstered. All these will be determined once you call the experts.
As you enter another fresh season of the year, ensure that your home including your upholstery are free from dirt, stains, and illness-causing bacteria. Spring cleaning is a chore, but if you have experts to do it for you, you can breeze through the new season without much stress.