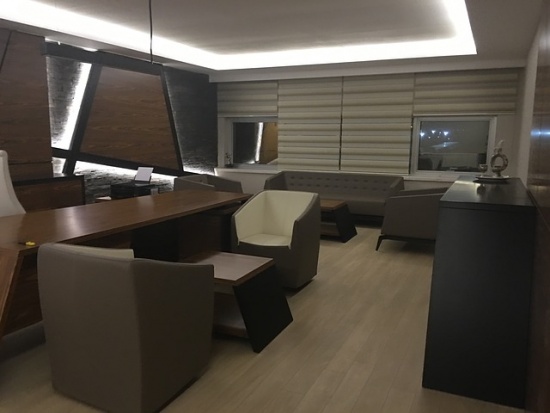 When Hiring an Office Furniture Assembly Service in NYC there is few things need to take under consideration. Office furniture assembly is one of the tasks that you may face whether you are a business owner or interior decorator. While some office fixtures may come with instruction manuals, assembling several tables, dividers, customer chairs or other office furniture may not be your expertise. You would rather be doing other more important tasks pertaining to your business or office set-up. At this point, you have decided to hire furniture experts to assemble or disassemble your office furniture. Know how to choose the service available in NYC. There are several factors to consider:
The Amount and Type of Office Furniture
Knowing this basic factor will help the contractor assess the amount of time it takes to complete the task. If you're too overwhelmed by this task, such as if there are several floor of offices needed to assess, call the furniture company to do the assessment.
Can they work with your schedule?
Professional services should have dependable staff who are willing to work around your available schedule. This way, you can continue running your business while furniture installation can be worked on.
Can they work overnight or 24/7?
Large projects will require uninterrupted work. Some buildings only allow construction, including assembly, only at night after business hours. Depending on the complexity of work, these can often be done overnight. You will be greeted by a freshly furnished office on the next business day.
Can they work with used furniture with quality output?
These days, remodeling and repurposing of used furniture is encouraged not just to save on budget. This is also an eco-friendly way of furnishing a new office. When you have decided on this option, find a service provider who can not only disassemble and assemble furniture, but also one who can customize. If you are in NYC, DrSofa can do this job excellently for you. They have well-trained artisans who can remodel old furniture to work with any space, even small spaces. They can also reupholster your old furniture to match the new office interior design.
Can they work with your budget?
This is one of the most important factors you must consider when looking for an office furniture assembly service in NYC. With the high prices of services in this city, make sure that the company is capable enough provide the best value for your money. They should also offer budget friendly solutions and alternatives to work with your available funds.
Check for customer reviews.
Hire a company with a long history of business or a good amount of satisfied clients within NYC, neighboring cities, or states. This is very important. You know you should hire craftsmen for their expertise to make the output praise-worthy for the image of your company. You will not want to deal with amateurs who may frustrate you.
Once you have chosen the right company who will disassemble or assemble your office furniture, do not be afraid to ask questions. Communication is key to a smooth project deal. For your office furniture assembly needs, DrSofa is here to help you.