When it's summer and the weather is great, it would be nice to have the perfect outdoor furniture to complement your activities. Are you fond of swimming, outdoor cooking, sunbathing, or sports? Relaxing outdoors is as irresistible as the diving into the crystal-clear cool waters on a hot summer day. This will not be complete without the right outdoor furniture.
Patio furniture sets seen on magazines and design websites would be nice to have at home. However, if you reside in an area where seasons change, you will think twice before investing in patio furniture. The tendency will be to store and wrap up your furniture for the half of the year for protection from external elements. There are ways you can go about protecting your patio furniture so you can enjoy them longer than just 2 seasons. There are several options including furniture disassembly and fabric protection. Here are some suggestions you can use.
Work with your available furniture.
You may have an old chair, table, or couch that you have been keeping in your basement. Perhaps these items look outdated have been slightly damaged through constant use. See if your can remodel these furniture pieces to make it suitable for outdoor use. Perhaps a refinish or a reupholstery service with more durable upholstery fabric can give these items a renewed life for outdoor use.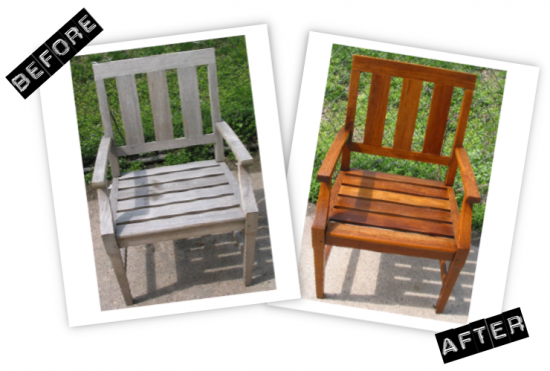 Plan ahead by furnishing from the inside out.
If you are just starting out on investing on furniture, you may consider buying pieces or sets that you can use outdoors. Invest in high-quality plastic or aluminum chairs that you can easily bring outdoors for a barbecue or for outdoor entertaining purposes. Even if it is just an intimate stargazing opportunity with your loved one, wouldn't it be nice to bring indoor comfort outdoors?
Protect transition furniture.
If furnishing from the inside out is not your thing, you can still save on outdoor furniture by using indoor pieces. How? Just add a layer of protection for upholstery fabrics should you intend to use these outdoors during summer. Fabric protection will keep colors from fading and it will also protect upholstery from other outdoor elements such as wind and rain.
Storage Tips for the Colder Months Ahead
Just like any good thing, summer also comes to an end. As the colder months set in, you will want to extend the life of your outdoor furniture. The best way to store your outdoor furniture to prevent damages is by disassembly prior to storage. Contact a furniture company in Virginia who expertly handles furniture disassembly and reassembly.
With these tips in mind, you can enjoy your outdoor furniture for a longer time. Should you feel you need to change styles in the coming months, that will be easy. You can go for custom furniture. Call DrSofa for recommendations if you are at a loss on what to do with existing furniture. Perhaps you may need suggestions on furnishing your patio for the summer as well as for the coming seasons. You know who to call.