When you stop noticing your living room style, it means it needs a makeover. You may have been keeping your old, drab, dark furniture pieces for far too long. The patterns, textures, and colors help keep a room updated and more alive. You do not need to throw away your old furniture and fixtures. There are ways you can modernize your residential or office space in New Jersey without spending a fortune. Bring back the excitement to your living room with these ideas.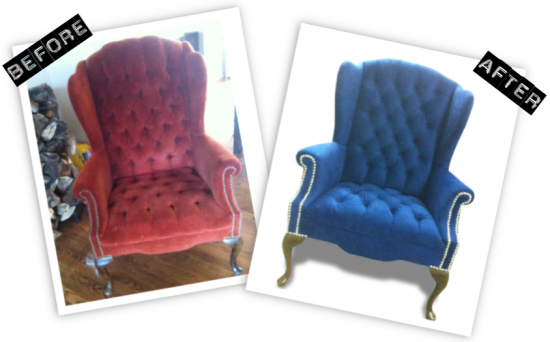 Go Bold With Your Colors
Bold colors bring life, vibrancy and energy into any living space. It adds an element of surprise in a room expected to be in safe, neutral colors. Be careful of how you use solid colors especially in small room. In small rooms, choose only one wall for the accent color. Another option is to use upholstery with a solid color to accent the room interiors.
The Magic of Patterns and Textures
One of the techniques used by interior designers is the use of texture and pattern to create visually appealing rooms. Apply combination of patterns and textures selectively on carpets, wall cover, furniture, upholstery, or on other design elements. The key is creating balance. Mix textures and patterns between couches and pillows or between carpet and futtons. Consider reupholstery if the old furniture looks dated or faded. You need not buy new furniture. Repairs and reupholstery will save you money on redecorating expenses.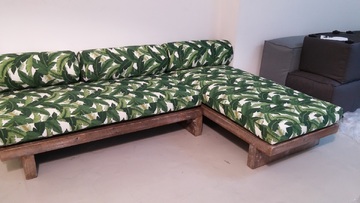 Lighting Effects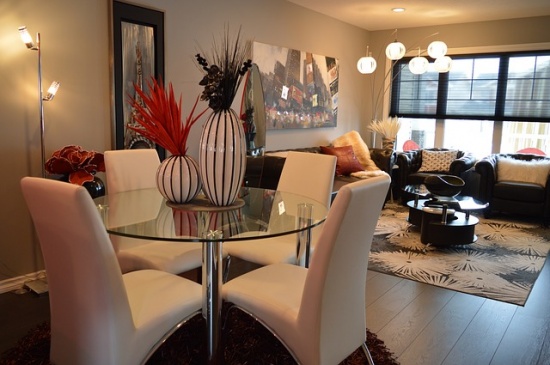 When using bold colors and eye-catching patterns on your walls or large furniture, have lots of illumination either coming from natural or artificial light. Without proper lighting, the room will look gloomy and old. If the room has windows, take advantage of the natural light by keeping drapes or blinds up during the day if possible. Use mirrors not only as a design element, or for vanity purposes, but also as a means to reflect light coming from different sources, such as a window or a chandelier. A mirror placed opposite a window can give you an additional outdoor view from inside the room
Don't be a victim of trends.
Modernizing does not necessarily mean you have to go with the latest color or latest furniture release advertised on the magazine. Remember that a trend can go out of style in a few years. Some trends have even shorter lifespans than expected. No matter how tempting it is to have a prized couch reupholstered into one with a quirky and trendy pattern, think twice of thrice about it. Are you just following a fleeting trend or are you intending to start one? Careful consideration is essential. If you wish to express your personality through unique room designs, have it done to perfection by a team of experts.
Modernizing sometimes just entails freshening up your carpets, and upholstery through cleaning, repairs, and reupholstery with a new design. If you haven't changed your interiors or furniture in the past 10 years, it may be time to do so soon. Call the furniture repair specialists in New Jersey for your reupholstery, repair, and other furniture needs. You will be glad you did.