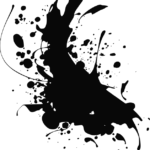 Whether you just spilled something on your carpet or it has accumulated dirt over time, here are five key steps to follow to ensure quality dirt and stain removal:
Act Sooner Rather than Later: While especially true when dealing with a spill, this rule is just as applicable for a carpet with residual dirt. Even though you may think that there's no harm in putting off cleaning if your carpet is already dirty, you will get better results by taking care of it as soon as possible. When it comes to a spill, it's no secret that stain removal is much easier if the liquid hasn't had time to fully absorb into the carpet.
Know What You're Dealing With: Handling a situation that involves odor removal is going to be much different than one that involves a red wine stain. It's important to assess your situation, and then research the best solution for that specific problem. There are a variety of resources online that allow you to research proper techniques for removing carpet stains.
Test First: Prior to applying a cleaning solution,, it's important to test whatever you're going to use on a small section of the carpet. In the event that the solution or cleaner you use stains or damages your carpet, doing this small test will prevent disaster. Keep in mind that if you're doing something like fabric cleaning, the results of your test may initially look like a stain – it's necessary to let the cleaner you're using fully dry. Once it does, chances are that it won't leave any type of trace behind.
Prevention: Once your carpet is completely clean and looks like new, you don't want it to start looking dirty again in just a matter of weeks. The best way to avoid such a relapse is to think of the cleaning as a fresh start. By committing to things like vacuuming on a regular basis, you'll be able to keep your carpet in top notch shape. Additionally, if you have a professional handle your cleaning, talk to them about their rug stain protection products. These type of preventative measures will go a long way towards keeping your carpets looking great.
Don't Hesitate to Call a Professional: Although cleaning your carpet may initially seem like a simple task, as you can see from the above steps, it can actually be a lot of work. If you want to ensure that your carpet gets fully cleaned and doesn't get damaged, you should consider calling a professional. Not only do they perform these tasks on a daily basis, but professionals have professional industry equipment that's much more powerful than anything you could buy at the store. Additionally, regardless of carpet challenge you're facing, pros will know the best approach to take.