Furniture Repair & Restoration Service
Quality furniture repair and restoration brings back the beauty and integrity to an original piece. Therefore, the Furniture Surgeon recommends restoring only the damaged furniture piece.
In addition, we treat all types of wood using the most appropriate techniques. We gave personal touch to each job, which further renews the beauty of the piece and increase its durability.
Dedicated to restoration
Our restoration process includes:
Meticulous cleaning. Missing parts are fabricated and replaced (i.e. decorative ornaments, hardware, drawers and legs), touch-ups, color blending and matching.
French polishing.
Extermination.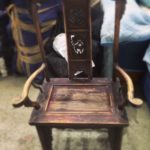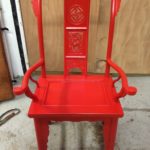 Our Restoration Services
Furniture Repairs
Table Repairs
Chair Repairs
Leather Sofa Repairs
Beautiful finishes
Refinishing is an ideal solution for the damanged existing finish or desiring a new look or color.
Our refinishing process includes:
We hand removed the old finish. The piece is then stained and color toned for a perfect match, or as specified. Moreover, We hand polished each layer of material for a flawless finish.
In addition, each finish is then sealed by layered coats of protective material for beauty and durability.
Quality Furniture Repair
Quality furniture repair should be invisible to the eye. It should be done one time only. However, Dr. Sofa® repairs are virtually seamless; we believe that no job should compromise a piece's integrity or current worth.
Our Precision Furniture Repair includes:
Fire, smoke, and water damages.
Pet damage.
Moving damages.
Fabricating and replacing missing parts.
Furniture enhancement.
Leather and vinyl repair.
Raising dents and filling gouges.
Fixing scratches, nicks, dents.
Reinforcing loose joints, tightening and re-glueing.
Repairing broken joints.
Dealing with burns, stains, spills, water rings.
Mending recliners and sofa beds.
Wood floor repair.