Amazing Custom Furniture
Custom furniture can give your living space that perfect, unique look. On other hand, customized furniture solutions, Dr. Sofa gives people everything that they deserve and more. We have been in business for many years, providing people in the area with great furniture solutions.
Above all, our customize furniture services are designed to help you get more for your money when it comes to furnishing your home, no matter what you have in mind.
To sum up, call us today to discuss your ideas and needs and see just how we can help you create the perfect look for your home for less every time.
Sofas, couches, and sectionals
Chairs, chaise lounges, and seating
Ottomans and accent pieces
Office and lounge furniture
Upholstered beds and headboards
Outdoor and backyard furniture
Draperies and curtains
For Your Business
We at Dr.Sofa pride ourselves in the ability to understand, execute and bring our clients vision to life. Our staff boasts a wide range of knowledge in custom design, engineering and style, all of which are the key ingredients in putting together the intricate, colorful and detailed pieces that our clientele is looking for.
For Your Home
Is your sofa beginning to look a bit used? Is it lacking the life and charm that helped you purchase it to begin with? Rather than putting it to the curb, consider furniture re-upholstery!Dr. Sofa can replace everything from the springs in your sofa to the upholstery and slipcovers. Ready for a new look? Completely swap out the upholstery to have a brand new sofa at a fraction of the cost of purchasing new furniture.
Custom Sofas & Seating
A custom sofa can give your living room that perfect, unique look. With custom made sofa solutions, Dr. Sofa gives people everything that they deserve and more. We have been in business for many years, providing people in the area with great furniture solutions.
Custom Made Outdoor Furniture
As the season changes, this also calls for a nice set up of your outdoor space. Why not go for custom furniture that matches your style, personality, and lifestyle? An excellent combination of furniture and other design elements can still create a unified look.
Custom Ottomans
A custom ottoman can add a great new touch to your living room or family room, or anywhere else in your house where you need it. It can be hard to find styles that are appealing because these pieces are so limited, and even if you do it can cost a small fortune to buy new.
By taking the time to explore our custom made ottoman services and furniture fabrication, you can get a lot more for a lot less, no matter what you have in mind. We're here to provide the best-customized solutions for all of our customers, so call us today to see how we can help you.
Upholstered Beds
You spend a lot of time in your bed and in your bedroom, so there's no reason that it shouldn't look and feel as good as possible. Headboards and beds can benefit tremendously from some extra attention, and an upholstered headboard is one of the easiest ways to give your bed a unique look that will fit with the rest of the room and help accentuate your style. Most people don't realize that taking the time to upholster bed headboard can literally change the entire look and feel of a bedroom. Instead of a drab, bland wooden headboard that blends in with your wall or sticks out like a sore thumb, taking the time to upholster the headboard can have a huge impact on your bed and your bedroom. It's an easy process and one that is well worth considering if you're ready to really boost the appearance of your bedroom.
Tufted Headboards
When you begin to consider reupholstery for headboards and beds, tufted headboards will likely be one of the first things that you consider. This adds a unique, elegant look to the headboard that wouldn't be possible otherwise. Basically, a tufted headboard is an upholstered headboard that has buttons and texture added to it. It's a process that takes skill to get right, but in the hands of an experienced professional, the look is unbeatable. You can choose your fabric, your colors, and even your pattern to ensure that the headboard looks perfect. And if you ever need to move or paint your bedroom, it's easy enough to go through a reupholstery process and change the overall color and pattern of your tufted headboard so that it matches its new home.
These headboards help lend a certain class and sophistication to your room and are well worth taking a look at if you want to add a new feel to your bedroom.
Trusted By The Biggest Brands
Dr. Sofa® clients include: RH, Bank of America, Calvin Klein, Ethan Allen, The Plaza, NBC Studios, Estee Lauder, WeWork, Tiffany & Co., B&B Italia, Fox Studios, plus many more.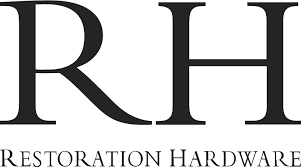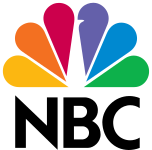 See Our Work
5-Star Customer Service
Jeffrey was such a pleasure to work with. He got me an appointment quickly, explained all of the costs, and made himself available for any questions. Thank you, Jeffrey!


Dr. Sofa is simply amazing. I have used them for our corporate needs on over 10 projects and they have come through on quality, price and delivery date. Great people to work with!

Would highly recommend!

Very fast, super nice, and responsive. They did a quality job. Highly recommend.

Read Our Reviews