Minimalist furniture comes to mind especially when you are designing a room that adheres to this organized lifestyle. In the recent years, the number of people embracing minimalist living is growing. The idea of living in a clutter-free space resulting in lesser stress is attractive to many. With more space and less stuff, particularly in a small studio apartment, life is simpler and more manageable. It takes some adjustment on your part, but you will soon realize that happiness does not come from owning a lot of things. If you are in the process of transforming your home into a minimalist one, you can start with your furniture. Here are some suggestions.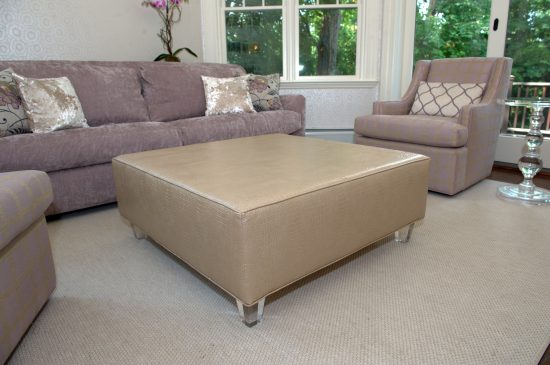 5 Minimalist Furniture Pieces to Consider
With your current furniture items, surely, there are pieces you may need to get rid of first. Remove ones that encourage you to pile clutter and gather dust. These may include corner tables, TV stand, display cabinets, a stuffy couch, or a spare bed. Functional simplicity is the key. In a minimalist design, lines are simple, spaces are clear and roomy with lots of light. Furniture with uncomplicated designs coincides with this design philosophy. Consider having these basic minimalist furniture items in your home instead.
Low-height sofa – Most minimalist sofas come in neutral colors, with the simplest lines and corners and devoid of any surface details.
Hanging open shelf – An open shelf effectively serves as a divider and a place for important items without taking up floor space while maintaining an open feel.
Simple coffee table – A low profile coffee table in a neutral tone or in a basic color adds functionality with an understated elegance to a room.
Low-height bed – Get a bed with a low frame to keep the cushion as close to the floor as possible; or just do away with the bed frame and stick with a futon cushion. A low bed adds more space to a room.
Modular furniture – A modular or multifunction furniture, such as a dining table that also functions as a storage, or one that can hide a chair set, can be an indispensable item in a minimalist home.
Styling and Budget
Planning the interior design of minimalist home comes from a determined mindset to keep only the basics in life. Think about clearing all the clutter. Once you get this major task done, work with a white base or a light color palette. Keep your home décor to a single piece as much as possible, such as a painting on the wall.
When it comes to budgeting, the careful planning of buying only the essentials encourages you to go for quality over quantity. In the long run, this is a more economical and a more practical method of furnishing a home.
Trends
A growing number of furniture manufacturers and interior designers adopt the organic, eco-friendly, and natural look in homes design. We can expect to see more minimalist adaptations at home. There will be more focus on simplicity while keeping the coziness intact.
Some will continue to keep the vibrant colors in their homes. This is the reality. Trends come and go. In the end, the home design will still adapt to the lifestyle of the homeowner.