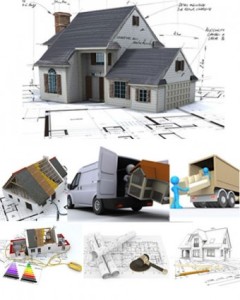 There are going to be a number of milestone events that happen in your life, and many of them will bring change that is, hopefully, for the better. When you decide to move in together with someone, there are inevitably going to be a lot of changes you will experience. One of the first complications is the problem of where all of your furniture is going to fit. After all, you are moving two homes worth of furniture, knick-knacks, and personal belongings into a singular and shared space. For many people, this can prove to be rather difficult. It may be hard to agree on what to keep, and what should be let go. Do you keep the newly reupholstered furniture, or do you, instead, let it sit in storage until you have more room?How to Decide What to Keep
Moving in together may leave you with the decision of what to keep, what to put into storage, or what you may have to get rid of all together. This can be a difficult decision to make, especially if some of the pieces have an emotional or significant memory tied to them. There are a couple of ways to help make the transition a little bit easier. First off, start by making a list of the items you have and are unwilling to get rid of. The items on this list should be only the things you truly love. If you don't love the piece, it stays off the list. This can help to narrow down the list of furniture that is going to be squeezed into your new space. If you have furniture that would be a great addition, but may need some sprucing up, look into couch repair, NYC, to make an old couch feel like new.
Organization is Key
After you have narrowed down the different items that you are going to bring into your new space, it is time to organize and arrange them. While trying to fit the belongings of two people into one space can seem tricky, there are many ways to help make sure the space does not look cluttered. One of the best ways is by allotting enough space to storage.
Storage does not have to be boring, and can actually be a significant part of your decorating style. Making sure you have plenty of shelf space is a great way to display items while still having plenty of storage. Another aspect that can help you to create a space that flows well and does not feel cluttered is how you arrange your furniture. If you have couch movers in NYC come in and help, have the movers place the furniture in such a way that allows easy movement from one room to another. Having clear walkways throughout the space can help make sure that it feels open and welcoming.