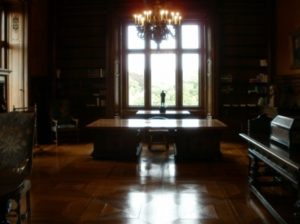 Working from home is a convenient way to spend time with your family, avoid a commute and be productive at the same time. However, being at home offers more distractions than working at the office, which means you need to make sure that your home office actively works to minimize distractions and maximize productivity.
The following are five home office design tips for creating a productive and welcoming workspace:
Avoid Too Much Comfort
Your home office is likely going to be a place where you stay up late trying to get your work finished. In order to encourage you to stay working and not get sleepy, you should avoid furniture that is too comfortable, like plush sofas. On the other hand, furniture that is uncomfortable will be distracting too. Consider chair repair in the case that your uncomfortable chair is causing you to be distracted from your work.
Get the Lighting Just Right
Just as important as the furniture in your home office is the lighting. Too little and you'll strain your eyes looking at the computer screen. Too much and you may find yourself getting headaches if you're in the room for extended periods of time. Make sure you have the right amount of natural light, and play around with the positioning of your lamps to help with adjusting it.
Pick the Right Spot
If your kids are running around the living room and you're trying to work right next door, you'll probably have a pretty difficult time concentrating. Before you begin worrying about lamps and custom furniture, make sure you pick the right room to make your office. The room should be far enough away from the active parts of your home that you won't be distracted, but not so far that you feel isolated.
Go for Bland
Your home office is not the right room for bright colors, throw pillows and crazy art on the wall. Choose a few classic pieces like a leather sofa and a sturdy bookcase and keep the flashy accessories for the living room or the kitchen. Your office should be simple in order to help you concentrate and be more productive. If you found the right sofa but it's not already in your home? Sofa delivery services are there to make sure you get exactly what you need for your home office without having to sacrifice.
Face the Door, Not the Windows
The layout of the room is almost as important as its location in the home. You won't want your back to the door because you'll likely find you're constantly turning around, but you also don't want your eyes facing the window where you'll get distracted by neighbors or weather. Rather, consider the lighting offered by the window and face the door if you can so that you're less distracted.
Keep in mind your personal style when you're planning your home office, and also consider the environments you're most productive in. A productive home office just talks a little bit of planning to achieve.