The most beautiful and stylish homes come with custom furniture to match the homeowners design and comfort needs. If you have been wondering what upholstery, couches, and home interiors the famous people love to use, we've compiled this list for you. Get inspired by the custom furniture used by celebrities in their homes.
Lenny Kravitz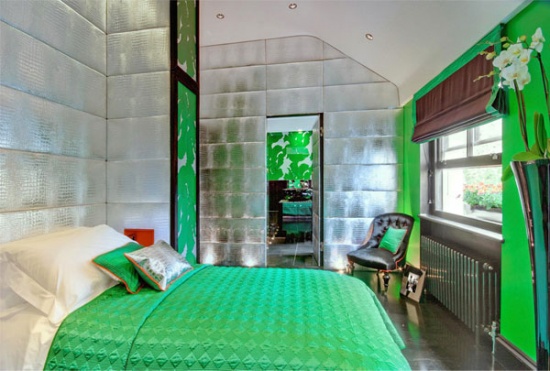 This bedroom in a motif of green and silver mixes natural and futuristic feel. It blends natural elements like leather, seen on the lone chair in one corner, and synthetic fabric on the silver wall upholstery.
Jane Fonda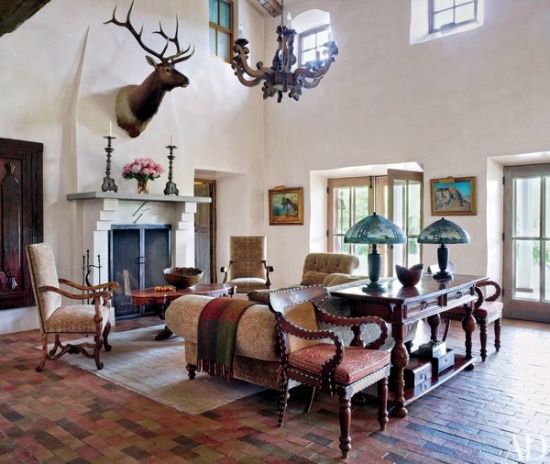 The living room in Jane Fonda's ranch in New Mexico evokes a cozy old-world charm. Upholstery fabric in neutral hues of the custom furniture blend well with the natural color of wood and bricks.
Kris Jenner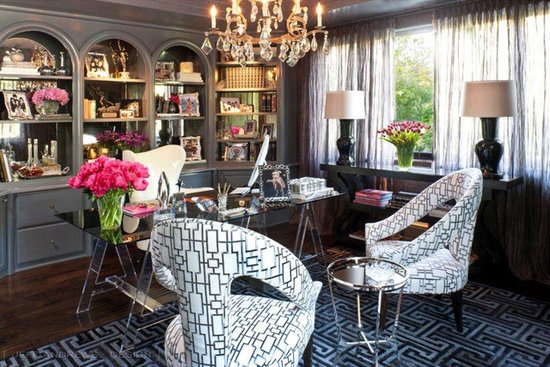 The office of Kris Jenner speaks of her uniqueness and attention to detail as well as color. The love for patterns is reflected throughout the home. Her office reflects her personality the most.
Tom Cruise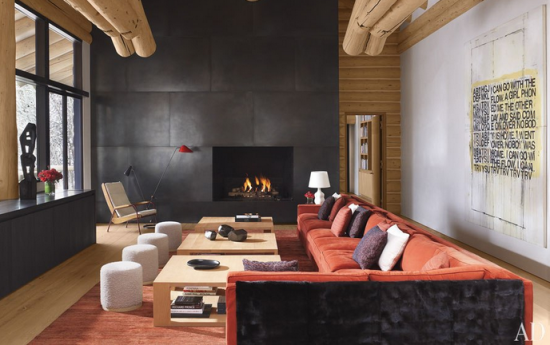 This living room is designed by Atelier AM for Tom Cruise's Aspen, Colorado home. The play of colors and lighting creates a huge impact to the mood of the onlooker. That stylish couch surely looks very inviting.
Sean 'Diddy' Combs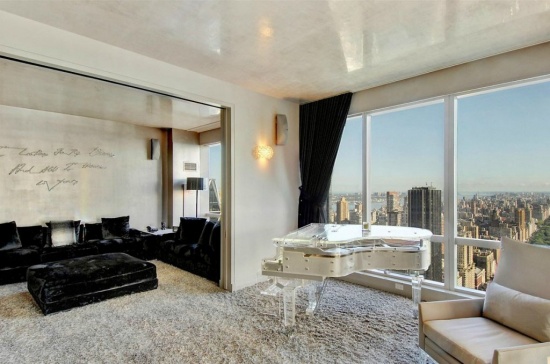 Diddy's apartment in New York sits on the 66th floor. This piano room offers bold style with muted lighter tones accented by black custom upholstery and curtains. Undisturbed by other hues, this is a perfect space for gathering inspiration as well as for entertaining.
Tom Brady and Giselle Bundchen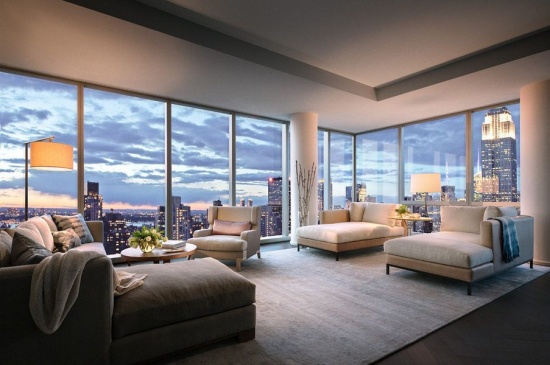 Wouldn't you just love to lounge on those soft upholstered chairs after a tiring day? This is the living room of Tom Brady and Gisell Bundchen in their One Madison three-bedroom condo.
Anna Wintour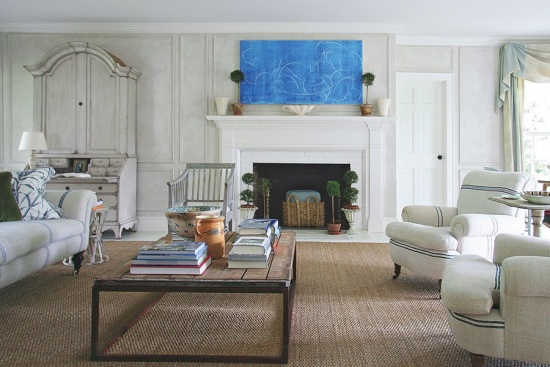 Clean, elegant, and comfort rules the design by Carrier and Co. Interiors for Vogue editor in chief Anna Wintour's home in Long Island New York. The uniform minimal details on the large upholstered couches blend with the lines of the room keeping everything as seriously classy as the homeowner herself.
Taylor Swift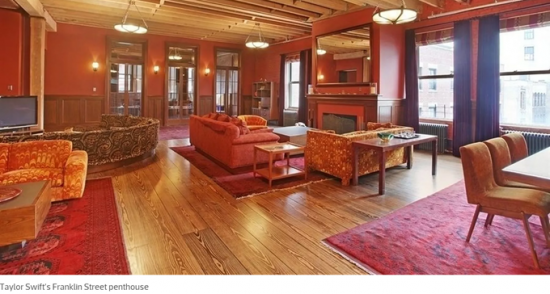 Taylor Swift's penthouse home in Franklin Street evokes an atmosphere that invites a lot conversations. With the number of large and comfy couches in this room, we can say there's always a seat for everyone joining the party.
Celebrity styles are defined not only in the workplace, but also in the living spaces. They remain icons in many ways, even in their designer homes. We can take cues from their choice of furniture to their selection of upholstery to inspire our own living spaces.
Want to copy the styles of celebrities? That would not be a problem with professional furniture craftsmen and custom upholsterers. Yes, you can turn your living room, bedroom, or any room of your house into a magazine-worthy image with the right upholstery fabric, rug, or wall panel. If they have done it, so can you, in your own stylish version of a celebrity home.