With the numerous furniture designs flooding the market, what makes custom furniture worth the spend? The availability of furniture pieces multiplies at a fast pace, considering new releases as well as the used and antique ones. Some of the clients who commission the customized furniture do so because they cannot part with heirloom pieces. Instead of letting these sit in one corner gathering dust, they ask a professional furniture maker modify the piece into something more useful while maintaining the original wood. There are clients who simply want a unique piece to serve their style and function needs. Dr. Sofa designs and creates custom furniture pieces specifically for your space. Check out our custom furniture tips!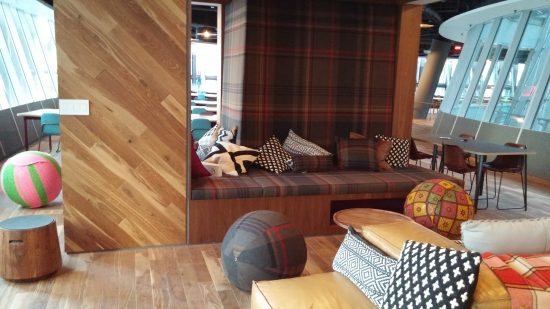 Evolution of Custom Furniture
Prior to the commercialization of furniture, craftsmen and carpenters have been customizing furniture pieces for the home. The concept of having craftsmen fit cabinets, bay window seating, shelves, and built-in beds and seats in a room is ideal for many houses of the opulent ones. Trends in room design and changing functionalities of homes and offices. Decades ago, customizing furniture meant trimming parts and making slight modifications to match a piece with a certain interior design. Today, customization goes beyond alteration, but more of creating unique pieces of furniture based on home décor ideas. It serves both style and highly functional purposes. We also see the mixture of residential and commercial design on the rise.
Popular Styles Frequently Created
Trends in furniture production follow the demands of the growing population. Here are a few of the popular custom furniture styles.
Multi-functional furniture – With the decreasing size of the real estate, many furniture pieces serve dual or multiple purposes. Ottomans and beds serve as storage spaces. Cabinets can turn into desks.
Murphy Beds – The space-saving factor makes the murphy bed among the most popular custom furniture pieces ordered. Tucked away when not in use, the space it vacates during the day is priceless.
Celebrating Uniqueness – Many custom furniture clients love the idea of having one of a kind furniture to match their personalized home design and room décor ideas.
Benefits
The main benefits of getting custom furniture are getting what you exactly want. When no ready-made furniture suffices for your design lifestyle demands, go for custom. When your room décor or house decoration concepts are beyond the ordinary, you may always order custom pieces. Beyond simply matching your unique furniture style with the living room décor, another benefit of having custom furniture is that you get to choose the quality of materials. You have a very personal connection with the planning and process of furniture creation. With custom furniture, you are also in command with regards to the size of the pieces to perfectly fit your available space.
Moving Custom Pieces
Moving custom furniture, particularly the built-in ones, requires more than just regular moving skills. For this task, contact the furniture maker or a certified furniture professional in the area. They are the ones who know how to care for your valuable pieces. They will take care of the disassembly, packing, handling, and reassembly. You may be paying extra money compared to regular movers, but you will be assured that your furniture items are secured and handled with care. Avoid frustration by dealing only with furniture professionals for this type of service to ensure that your move will be smooth and worry-free.