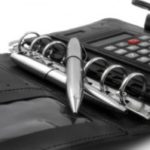 Finding the right repair shop to fix or reupholster your custom furniture can be challenging, especially because each shop that you visit may charge you a different price. However, the Internet is helping to simplify this process, as some repair shops are allowing customers to submit information online in order to receive an estimate. By better understanding this process along with what factors go into determining a repair estimate, you can use this knowledge to find a fair price for your custom furniture repair job.
Structural vs. Cosmetic Repairs
When getting an estimate for reupholstery or custom furniture repair, it is important to note that there is a big difference between a cosmetic repair and fixing something that no longer functions properly. If your sofa leg is broken completely, you won't be able to sit on it until after the repair has been completed. On the other hand, if the arms of your sofa have been scratched by your cat, repairing them will make your couch look better but won't necessarily improve the function.
When it comes to these types of sofa repair, NYC professionals generally charge more for structural repairs than cosmetic makeovers. This is because repairs to make a piece of furniture more structurally sound and to return function are more time and labor intensive than aesthetic fixes. Structural repairs that require reupholstery or re-fabrication will also be more expensive than standard cosmetic repairs.
Upholstery and Reupholstery
If your piece of furniture requires repair to the upholstery, this generally requires stripping the old padding and upholstery and reupholstering the whole piece. The size of your piece or the area that needs to be fixed will be directly related to the amount that the job will cost. By providing a repair shop with the general dimensions of the piece of furniture you would like to have fixed, you can receive an estimate regarding how much the job will cost.
Refinishing
In some cases, furniture repair estimates will also include a cost for refinishing, as damaged furniture pieces often need to be refinished once they have been repaired. A simple refinish job is a moderate cost, but if refinishing is needed in addition to a repair, you can expect your costs to be higher. However, it is important to note that refinishing your furniture isn't always something that needs to happen immediately after a repair job, so you may be able to wait until a later date for this process in order to space out your costs.
Getting an Estimate Online
Technological advances are making it even easier to find out how much a furniture repair job will cost. Some repair companies will even allow you to submit information about your job online, and you can also attach pictures to identify the damage. This makes getting your furniture repaired at a fair price, easier than ever.
If you have a custom furniture piece that you would like reupholstered or repaired, contact us today for an estimate. You can even estimate the process by filling out a simple form online and attaching pictures of your piece. Let us help you bring your furniture back to life!