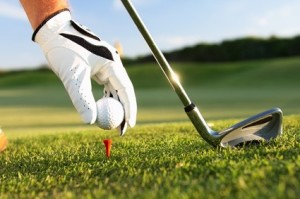 Your house and the rooms in it should reflect you and your personality. Not only does it make you feel more at home, but all those who enter will have a better understanding of who you are. Often times, many people choose to design a particular room in the house around a hobby. This could include a sport, such as golf or football, or an activity, such as hiking or crafting. Whatever your hobby may be, dedicating a room's theme to it is a great way to celebrate it and show your enthusiasm for it. Many people might wonder how to go about such a task, but there are plenty of simple ways to design a room after your hobby. Continue reading for several easy tips!
Decide on the Scale of Your Project
Before you start tinkering with the interior design of your room, decide on how much time, energy, and money that you want to invest in this project. Making this decision will dictate all of the steps to follow. If you only want to tweak a few aspects, your room redesign project may be as easy as replacing a few pillows and buying a throw rug. If you are planning on making more significant changes, there are plenty of avenues to explore, from re-carpeting your floors to reupholstering your sofa.
Furniture
Furniture is typically the central focal aspect of any room, so if you're trying to design your room's theme around your hobby, it's important to address your furniture. However, this doesn't mean that you have to go out and purchase new furniture pieces! If you have structurally-sound, well-cared for furniture, you already have a lot to work with. Reupholstery is a wonderful way to change up the look and feel of your furniture, without making any large-scale structural changes. Replacing your furniture's current fabric with a new material or pattern that represents your hobby in some way is a great place to start in your room redesign project.
If you have a piece of furniture in mind that fits your theme but you can't seem to find it anywhere, consider investing in custom furniture. Designing your own custom furniture guarantees that it will fit with your room, and means that you will get exactly what you want. For example, if you're designing a golf room, consider a custom built wall unit to house your collection of golf balls!
Wallpaper & Carpeting
Another element of your room that you can change to fit your hobby is the room's wallpaper or carpeting. Chances are that there of plenty of wallpaper and carpeting already out there that will fit nicely with your theme, either as key design features or as accent. In addition, consider whether paint or wallpaper would look better on the walls, or whether carpeting or wood would work best for the floors.