If you reached this page, you may have already been toying with the idea of furniture shopping online, but with some reservations. With the busy lifestyles and fast-paced lives of many homeowners, online shopping may be the best option. This is a practical solution especially for those who live so far away from furniture stores. You may have been inspired to revamp your living room décor or home design upon seeing home décor ideas from a website. However, it may be not that easy to acquire the furniture pieces offline. There are sellers who can offer you a good deal from their online shops. Here are some tips for getting a good deal from furniture shopping online.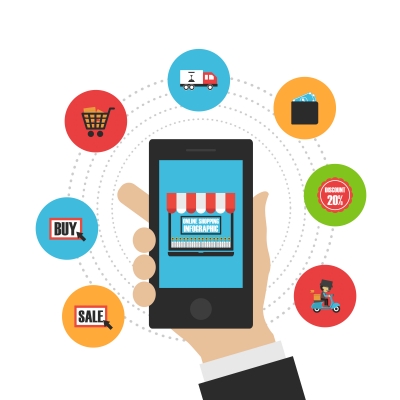 Understand the materials, size, and colors.
Most images of furniture posted online look visually appealing along with other room décor elements. There is a big possibility that the piece of furniture may look different than what you see online. Stores normally post furniture photos with other room décor ideas. Try to find similar items from others store with actual photos under normal light and with images of various angles to see if it can blend well with your current room design. Do not forget to read the description of materials. Also look for photos with a solid white background or without house decoration as a backdrop. If you are buying from big stores with a physical showroom, they often show photos taken in actual store settings. These factors will help you with your judgment.
Read reviews on furniture shopping items.
Look for stores that allow users to post reviews. While you may see one or two bad reviews, that is normal because they cannot please everyone. Be more cautious of online stores with glaring and lengthy 5-star reviews. Those may be fake reviews. Several bad reviews and low ratings on Google Product Search indicate a red flag. Move on to other stores. Look for stores with social media visibility. The reviews on Facebook, for instance, cannot be deleted. You can see how the shop manages customer feedback. Take your cues from valuable reviews.
Be ready to assemble.
Are you cutting costs for furniture shopping and shipping expenses? Then be ready to assemble. Estimate the effort and number of hours you are going to spend on the assembly of a furniture unit. If you feel you need to hire someone to assemble a sofa, cabinet, or even just a coffee table for you, how much will it cost you? If you are accustomed to putting furniture together with just the help of a manual and some effort, then, by all means, do so. Do check if the online shop has a brick and mortar store or other dealers carrying the same item. If you live far from the store, you can ask someone you know who lives in the area to check out the item for you before you finally decide to order online.
Take note of cost plus shipping & return policies.
Choose online shops with flexible policies of returns and shipping costs. Look for stores that give at least 30 days' return policy. What if the couch you ordered does not match the published image and it will really look bad for your interior design? You must let the seller know. There should at least be an option to return the product to a physical site. The best return deal would be free shipping. While reading reviews, also check customer feedback on shipping and returns to give you a good idea of how the store handles these issues.
Are you ready to go furniture shopping online? Follow these tips and have fun hunting.