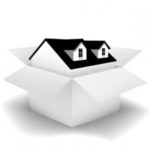 Finding home sweet home, is not always that simple.
Finding a new home: it's exciting, it's fun, and it can be intimidating as well, especially if it's your first time. It's normal to be a little nervous—in fact, it means you're probably asking good questions.
If you're taking out a mortgage to purchase a house or condo, it's a big investment. And while signing a rental agreement is a shorter-term commitment, it's significant, too. Here are some great suggestions that will help to make the entire process easier for you.
Finding a Realtor
Find an experienced, highly recommended realtor you trust and whose opinions you value. It's important to be able to have candid conversations about what works for you and what doesn't. When you meet with potential realtors, try to get a feel for their backgrounds and how well they communicate with you throughout the process. Remember that this person will be representing you when you decide to move forward with the home you want to purchase or rent.
Decide What You Want
Make a list of the important criteria for a home in advance. For example: how many bedrooms and full bathrooms will your household need? What are the minimum and maximum prices you'd like to spend on rent or mortgage payments? What kind of parking and/or public transportation options are necessities for you? Are you interested in the relative performances of the school districts across several cities or towns? You'll know some of these factors in advance, of course, but it's very likely that you'll discover more about what you do and don't want as you begin to visit potential homes. For instance, you may not have a strong opinion about whether your building has an elevator until you've trudged up several dozen flights of stairs while visiting apartments. You'll learn as you go!
Delivery Services
Look into special pick up and delivery services that can make moving your furniture a breeze. For example, if you're in a big city, you may be tempted to leave your sofa for the next tenants when you move out, because it seems impossible to get it out your door and down a narrow hallway and stairs. That's where professionals who specialize in couch disassembly in NYCand other major metropolitan areas come in handy. They'll take apart your furniture, move it in safely and efficiently, and reassemble it in your new home so that you don't damage your favorite pieces—or your back!
Repurpose Old Furniture
Before you abandon your old possessions on the sidewalk, see if you can repurpose some of them for your new place. Is your couch super comfy, but in a hopelessly dated and frumpy pattern? Instead of springing for a new one, investigate first-class furniture reupholstery services near you. You may be able to relax on your favorite piece in a beautiful, chic new color and fabric that adds vibrancy to the whole room.
They say home is where the heart is. Here's to finding a space where you can relax, rejuvenate, entertain, and be happy!