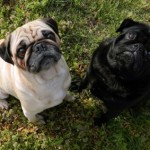 If you have one or more pets that you love, you may think that having nice furniture is out of the question. Both cats and dogs can spend quite a bit of time scratching and biting furniture. As a result, because they love their animals so much, plenty of pet owners give up on the idea of being able to have quality furniture in their home. Although keeping furniture in great shape does take more work when you have a pet, that doesn't mean it's impossible. Instead, it just means that you need to know what to do. To show you why settling for shoddy furniture isn't a requirement for owning a pet, here are three tips that will help you keep any type of furniture in prime condition:
Plenty of Baths and Grooming
The simplest way to minimize the toll that pets take on furniture is to keep them as clean as possible. Even though your furry little friend may not enjoy taking a bath, it's important to give them one on a regular basis. In addition to brushing your pet on your own, it's a good idea to take them to a professional groomer every two to three months. This combination will keep shedding and unpleasant odors to a minimum.
Don't Forget to Vacuum
Regularly vacuuming your furniture does two things. First, it gets rid of visible hair. Since hair is going to make furniture look dirty, this is the best way to combat that issue. Second, it ensures odors don't have time to really sink into cushions. That effect will keep your furniture and entire home smelling fresh.
Choose Fabrics That are Resistant to Staining
Since it's almost impossible to keep pets off furniture 100% of the time, the best way to prevent them from leaving any lasting damage is to opt for furniture with stain-resistant fabrics. Keep in mind that even if your current furniture doesn't have this type of fabric, you don't need to buy new furniture just to deal with stains.
Instead, you can easily upgrade the furniture that's already in your home. For example, custom slipcovers in NYC allow you to get the exact look you want for your furniture, as well as the protection your furniture needs to stand up to pet stains.
Now that you know how to keep your furniture in great shape, all that's left for you to do is fix up any of your furniture that may not currently look as good as you want. If you need to get rid of some dirt left by your pets, couch stain remover will do the trick. And even if the damage is a bit more severe, a leather seat repair shop can put you back in business. Then once your furniture is back to its prime condition, you can use the tips we covered to keep it that way!