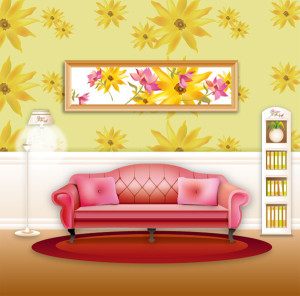 Ah, summer; the season of mud-tracking, sand-depositing, juice-spilling, dirt-carrying activity in and outside your home. By the end of it, you'll definitely need to break out the trusty carpet cleaner and revive your floors if you want them to last for years.
The seasons are hard on your carpet, and if you don't care for it properly, you'll probably find its due for a replacement long before you budgeted for one. If you're wondering how to clean your carpet, there are plenty of options to choose from. You can order a machine online, rent one from a store, hire a team to come in and clean your floors and even DIY your own carpet cleaner with a quick Google search and some elbow grease. No matter which route you go, you should ensure that you're choosing the right cleaning method for your home. Believe me – you don't want to clean your carpet again a few weeks after the first round because it wasn't thorough enough.
In the spirit of only having to clean the carpet in your home once, let's talk about your furniture. I know, I know, you were planning on cleaning around it for a few years until it really needed your attention or until you were prepared to replace the carpet. We've heard every excuse in the book:
"It's a hassle to move my furniture!" "No one walks on it!" "I have nowhere to store it while I clean!"
No matter what the excuse, the bottom line is that to do a good and thorough carpet cleaning, moving your furniture is a MUST. Convinced? Good. You have several options for getting your furniture out of the way during your cleaning spree. A team of professionals can disassemble furniture in your home, remove it and bring it back and reassemble it when you're finished cleaning. And we aren't just talking about taking the legs off a dining table. They can handle couches, ottomans, bed frames, chairs – you name it!
If you don't want to commit to disassembly, you can have professionals move your furniture into storage or into another room in your home while you work. If you prefer the DIY method, you can simply move your items around the room, cleaning one corner at a time. The issue with this method is time. It takes time for carpet to dry, time to move your items and time to rearrange everything.
The best recommendation is to go with couch disassembly. You get your furniture out of the room completely unharmed, without scuffing or damaging your walls or causing a family member to be hurt. Bonus points – if your furniture has some damage you can repair the couch while it's out of the house and bring it back in one glorious piece.
Cleaning your carpet seems overwhelming but it doesn't have to be that way. In fact, you have so many options to choose from, you're practically guaranteed to find a route that works best for your family.