Dining room furniture became an important part of the human household since the ancient times. Communal dining has been part of the main social activities from all walks of life. As long as meals are served, whether in a humble home or in a castle, the dining table set is there. During feasts and holidays such as Thanksgiving and Christmas, this is also dressed to suit the occasion. Styles have evolved through time as activities, family sizes, and lifestyles of humankind changed. From an isolated room separated from the kitchen, sometimes, dining furniture blends with the total layout including the living room décor of the home.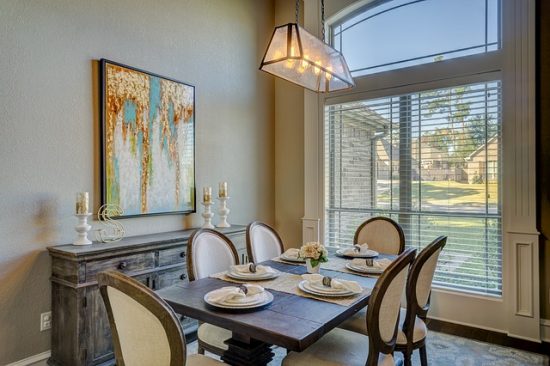 Change in Style
Many years ago, the dining area was a room designated for dining and formal entertaining purposes alone. Some houses still maintain this traditional set-up with a dining room table and several chairs with a cabinet for storing and displaying chinaware and dining implements. Some home dwellers use dining rooms only during special days when the family eats together. More often, the kitchen table, or even the living room, becomes the place for eating quick meals. As furniture style trends changed through the decades, designs, sizes, and functions of dining room furniture followed. The trend goes beyond just room décor ideas. It is more on the practicality of design to serve a variety of functions.
What Customers are Buying
The styles of dining room furniture pieces and sets may be as varied as the ranges of cultures and family lifestyles. However, some designs have stood the test of time more than other designs. These styles remain popular to this day, making them the most coveted furniture styles in showrooms and custom workshops.
Traditional – Made from solid hardwood, often with ornate carvings, traditional dining sets are what you often see in formal dining rooms.
Transitional – Characterized by sleek lines and lesser details, this style is a cross between traditional and modern furniture design.
Contemporary – This commonly features glass and metal and it appeals to the minimalist interior design setup.
Country – Much of this style is features the natural-looking distressed finish. Some tables and chairs favor curved lines that go well with a shabby chic home design and dining room décor.
These days, dining room furniture need not be strictly matching from table to chairs. As long as the color palette works with entire room design and the size is compatible with the room measurements, the dining room set is good.
Homes in 2018 – dining room or no dining room?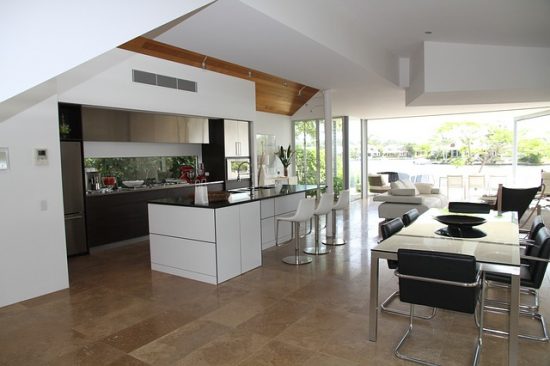 Is the dining room bound for extinction? This has been a debatable topic among many homeowners in the recent years to date. Today's dining room ideas shown on many catalogs and model houses show open interior structures. You can access the dining room directly from the kitchen and from the living room. Today, every little detail to house decoration elements revolve around the comfort and practicality of movement. This is true especially for those who live without a servant entourage. While it is true that the classic idea of a dining room shows images of a happy Thanksgiving or Christmas dinner in a separate formal room, this may no longer practical for many modern homes today. In the coming years, we will be seeing home décor ideas showing the open concept adapted by many home interior designers and homeowners.