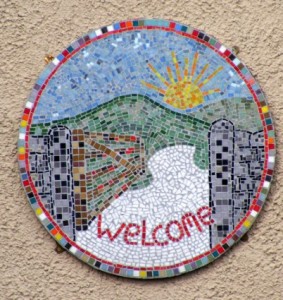 The holidays are here and you'll probably have some guests staying over. In order to make your home welcoming and comfortable for those people who will be visiting, there are some key tips you'll want to follow. If they're staying for an extended period, you may even want to consider renting or buying a pull-out couch, one that can be picked up and delivered directly to your home. Contact a professional to carry out stain removal on your existing furniture too, because a stained couch is not appealing to sit on, let alone sleep on. Remember, making your guests more comfortable will eventually give you peace of mind and make their stay more enjoyable for everyone.
Use throw pillows to make your sofa more inviting. The sofa or couch may be sagging in the back and middle, but you can enact a quick fix by tossing some pillow along the back and sides. Leave room for people to sit, but this is a very easy way to make your couch more welcoming.
You can brighten up a room with the simple addition of a bud vase here and there with cut flowers. This small touch shows the guest you have given thought to how their environment is and goes a long way to making them feel at home.
Put some books in the guest room. Your visitors may want to stay awake past the time you go to bed and curling up with a good book is a much less intrusive way for them to be entertained than watching the TV or listening to music.
Place extra blankets, towels and linens within easy reach of your guests. Let them know where you keep the toilet paper, too – because there's that awkward moment when the paper runs out and the guest has to yell out for help. Avoid that – and other possibly more embarrassing situations by being prepared and thinking ahead. You can also put out personal hygiene items such as cotton balls and cotton swabs, which are often forgotten, inviting the guest to help himself or herself rather than making a trip to the drug store to buy more.
If there is limited closet space in the room where your guests will be spending the bulk of their time or stowing their belongings, take the time to install hanging racks or pegs so they can hang coats, bags and the like.
If you do have to add any furniture to the home in order to accommodate your guests, definitely hire furniture pickup and delivery. This is something to leave to the professionals, not you as you are busy tending to other things leading up to their arrival. You want to be able to focus on the comfort of your guests, not lugging heavy furniture around.
Other furniture services in New York can be useful when you are expecting guests. The company can come in and reupholster that sagging sofa, making the cushion more plush and comfortable. The scratched or broken chair in the guest room can be repaired to look like new. Keep your guests comfort first in your mind and the stay will be a pleasant one for all.