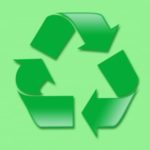 Why not save money and the environment by reupholstering furniture instead.
Mostnet and reduces waste. We're told that buying energy-efficient appliances and fixtures saves money and uses less energy. Yet, when the couch gets scratched or torn, or when a favorite chair gets a cigarette burn or stain, the first response is often "Oh, well — time to donate this sofa to charity. It's done for!" Even though we're used to recycling everything else, the idea of recycling furniture somehow doesn't occur to us. And yet it's often possible.
It's true that some kinds of extreme damage can make a sofa or chair unfixable. If the frame is weak or shattered, if the piece is deeply infested with mold or pests, or if it's severely water damaged, it may be necessary to just throw it out. Yet many people mistakenly believe that common mishaps like scratches, tears or cigarette burns mean that the piece is ruined. They spend money to get heavy sofas or chairs removed from their homes, when throwing the piece away may not be necessary at all. Many common mishaps can be completely fixed – even tears and scratches on materials like leather and suede.
Furniture professionals know, not just how to fix a leather couch, but how to make a faded, old-looking leather couch look brand new. They are experts at reupholstering furniture. They can cover a sofa in a completely new fabric, repaint leather, add or remove chair arms or legs, add or remove trim, or even change the shape of a piece. In short, you can tell them how you want the piece to look, and they can make it happen. You become the designer of your furniture!
If you're moving to a smaller apartment or house, and your old couch won't fit into the new space, or won't fit through the door, it still isn't necessary to give it away. Furniture professionals can make a chair or sofa smaller to fit its new surroundings. They are also expert at furniture disassembly and reassembly. If your old couch is too big to fit through your new door, they can simply take it apart, piece by piece, carry it over, and reassemble it at your new place. This is an especially useful service if the piece in question is a valuable antique, one-of-a-kind, or a family heirloom.
Recycling old or damaged furniture is also eco-friendly. Reusing what you already have prevents waste and the need to dispose of your furniture. It saves money, too: often, a beautiful, professional restoration costs much less than a brand-new piece of furniture, and looks every bit as good. And while a retail furniture store offers limited choices, you can select custom fabrics, trim and design when you have your furniture reupholstered. You don't have to worry that your neighbor will get the same sofa or couch – the piece will be uniquely yours!
You can save money, time and effort by recycling your old furniture, rather than throwing it out or giving it away. Next time your chairs or sofa get a stain or tear, consider calling a furniture professional.