Decorating a teen's bedroom is both easy and hard. It's easy, because a teen's room lends itself to creativity and recycling; and hard, because your teen will want to direct the choice of everything from furniture to the color of wall paint. While you may choose to let your teen choose some aspects of his room, you can avoid paying full freight for a new bedroom suite. You can save money by having his current furniture redesigned to his liking for much less than what you would pay new. Take a look at these teen bedroom furniture ideas.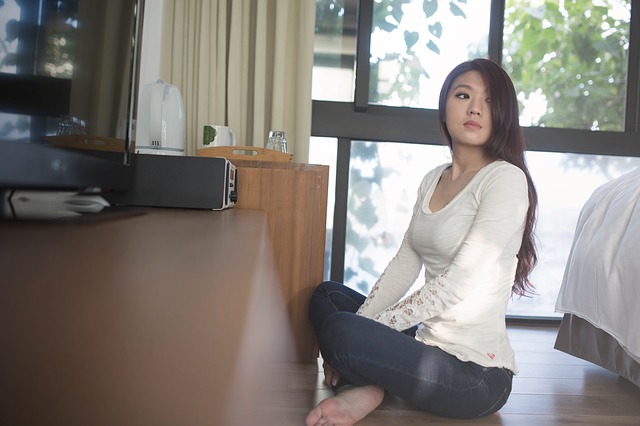 Redesigned Bed for Your Teenager
If you were to go to a big box home store and buy a bed shaped like a car, you could expect to splash out a thousand or so for the suite. No doubt your NASCAR loving teen would be thrilled: but you can take his existing frame to a furniture pro and request a similar redesign that will produce a like effect, for much less. The possibilities are boundless: a furniture pro can create headboards that are padded, quilted, shaped like a crown, lit from within, or that contain photo frames. If your child has a custom bed, such as a round mattress, you can also request a railing or border to resemble a ring, a nest, or a flower. If your teen shares his room with a sibling, you can enclose a bunk bed to look as if it's contained within a building, such as a castle or house. A bed can be redesigned to include a canopy with either traditional bed curtains, lace, beads, or even trailing silk vines.
Creative Design Ideas for Chairs
If your teen is still using a much-loved, but much beaten up chair from childhood, the pro can give it a new lease on life with a reupholstery, or a fabric cleaning. If your teen is over his old nursery rocker, you can also have it redesigned to fit his current tastes. A pro will disassemble the furniture, removing or adding elements as needed to achieve the look you want. Chairs can also be designed out of old barrels, crates, car seats or padded benches. They can be hammock-like contraptions suspended from the ceiling, or little more than an oversized bean bag.
Recycle That Teen Dresser
A teen's dresser is perhaps the easiest piece of furniture to recycle. Many can be made to match a new bed or wall mural with a new coat of paint or light stenciling. If your teen is artistic, he could even do this himself. Don't forget alternatives like decoupage. You can cover the side of a teen's dresser in magazine photos, maps, book pages, comic book strips, or paper leaves, flowers or stars.
Much of a teen bedroom redesign can be done as a do it yourself project; but for those elements that you don't prefer to do yourself, consider enlisting the help of a furniture pro. A pro can help you get the look you need for your teen's room, and also for other areas of your home, from a simple couch upholstery repair, to a complete dining room suite redesign.