The sleeper sofa is one of the most multifunctional pieces of furniture. Most small homes or apartments do not have a guest room. During the holiday season there are occasions where additional sleep arrangements are needed to accommodate overnight guests. The sleeper sofa does the job efficiently. With it's seamless mobility to extend from within the standard cushions of a couch, it has become a top choice when buying furniture, especially among studio apartment dwellers.
When choosing a sleeper sofa, you need to consider your personal requirements for using it. Know the types of sleeper sofas available as well as the materials used. Sizes also differ so keep that in mind when deciding placement.
Popular Sleeper Sofa Types
Traditional Pull-outs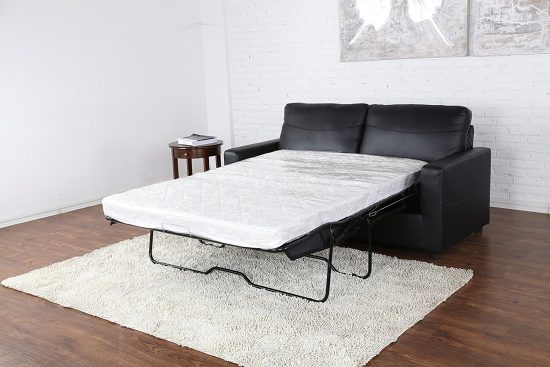 These beds often come with queen-sized mattresses. Designed mainly for sitting and just an emergency sleeping option, some mattresses may be too thin. If you need a more comfortable sleep, choose one with a thicker cushion so you don't feel the metal bars under the mattress.
Modern Futon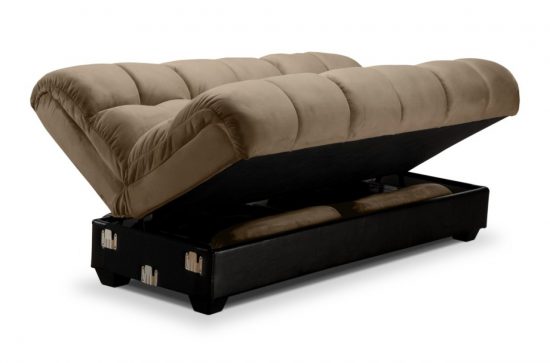 The futon consists of a frame and a mattress which folds slightly into a sofa by day and can be laid flat at night to resemble a bed. It has evolved into a variety of designs. Futon beds are also lighter than the traditional pull-outs.
Daybed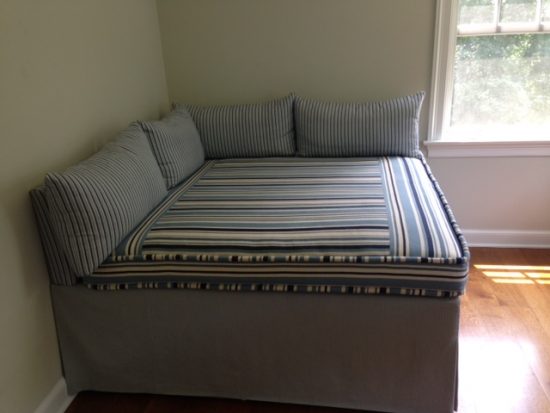 The daybed is a classic design for the those who do not want to move or transform anything from day to night. It functions as a wide sofa during daytime and a single bed at night. In fact, you can sleep on it at any time of the day, thus its name.
Sectional Couch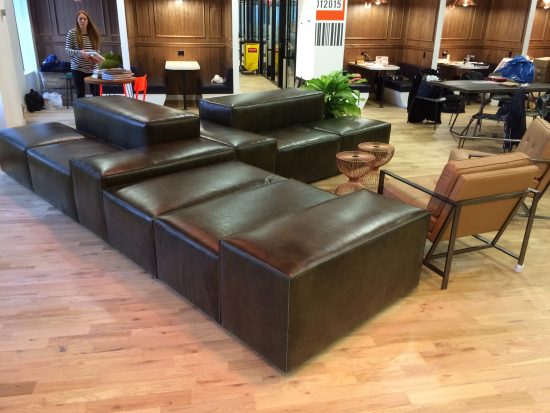 While this may be a gigantic furniture set to have around, you will be glad to have it, especially when you need extra seating room. Sectional sofas can also be transformed into beds by moving some of the pieces.
Benefits of Having a Sleeper Sofa
Let's say you have already looked around in furniture shops and saw that most of the sleeper sofas are priced over $1,000. How much benefit can a sleeper sofa give you? Often the price point will make you reassess your needs for this type of furniture. It does have its own set of benefits, namely:
Extra bed for guests – If you entertain guests overnight several times a year, it is good to have a sleeper sofa around. If you don't usually have guests who sleep over, this may not be a necessity, especially if there are budget hotels nearby.
Aesthetics – A sofa bed makes a living room or even a home office look more modern. It would be nice to have a bed ready to crash on at any time of the day.
Placement
In a studio apartment, you do not have much of a choice when it comes to placement of your new sleeper sofa. It can just be in your living room area to double as a bed at night. For those who have separate rooms, having a sleeper sofa in the den or in the library can make guests feel welcome to stay. If you have a large master's bedroom, a chaise lounge would be more stylish.
No matter the size of your home, you can always make use of another multipurpose furniture such as a sofa bed. In smaller apartments, this can take place of the sofa set. If you find the cost too high, call a furniture doctor for expert advice.