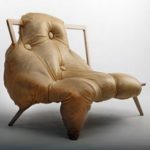 People take great pride in their homes, as well they should! Whether you rent or own your home, it's a big investment and part of your life. You also take pride in the way you decorate their home, spending time planning and purchasing the perfect, beautiful furniture that makes your space cozy. Your home, both the exterior and interior, is a representation of you. And you know you should take good care of it. Fortunately, there are great options for keeping your furniture looking like new, including reupholstery, fabric protection, stain remover, and even replacement couch cushions.
The way your home looks and the style, arrangement, and quality of your furniture can speak volumes about your life. Perhaps you are more down-to-earth and choose to decorate simply, with big, comfy couches and lots of pictures of your family and friends. Or maybe you prefer a more sophisticated look and love your Italian leather Chesterfield sofa and fragile decorative vases. No matter your taste, you should choose furniture that suit your style and make sure it lasts.
Also, how you arrange your furniture can tell a visitor more about you. If you have a large dining room table or extra seating in the kitchen, you're probably a gregarious person who enjoys entertaining. Are the spacious sofa and chairs in the family room focused on the entertainment center? You and your family probably enjoy TV, movies and video games together.
The upkeep of your furniture can also make a statement. Don't misrepresent yourself by ignoring your damaged furniture, whether it's to the structure or the upholstery. Leather can be easily damaged through daily wear, resulting in anything from scratches to stains or even tears. Instead of purchasing a new leather couch, great furniture restoration companies have replacement leather couch cushions that can be made to fit yours perfectly.
Reupholstery companies in NYC and beyond can also offer you other options for keeping your furniture looking brand new. Spills happen all the time, but the right furniture professionals can take care of this for you with high-quality couch stain remover. Always opt for professionals to take care of stains, because many times, DIY projects can go awry. Many stain-removing products out there don't perform as well as they claim.
Additionally, there are options for preventative care. This is a must, whether your furniture is brand-new or a few years old. Protecting your investment is the key to keeping it looking the way you want it to. Sofa fabric protection, for example, can greatly extend the lifetime of your upholstery. You'll be happy to see your couch in great condition years after you've brought it home.
Take pride not only in your home, but also in your furniture. It tells your guests a lot about you!