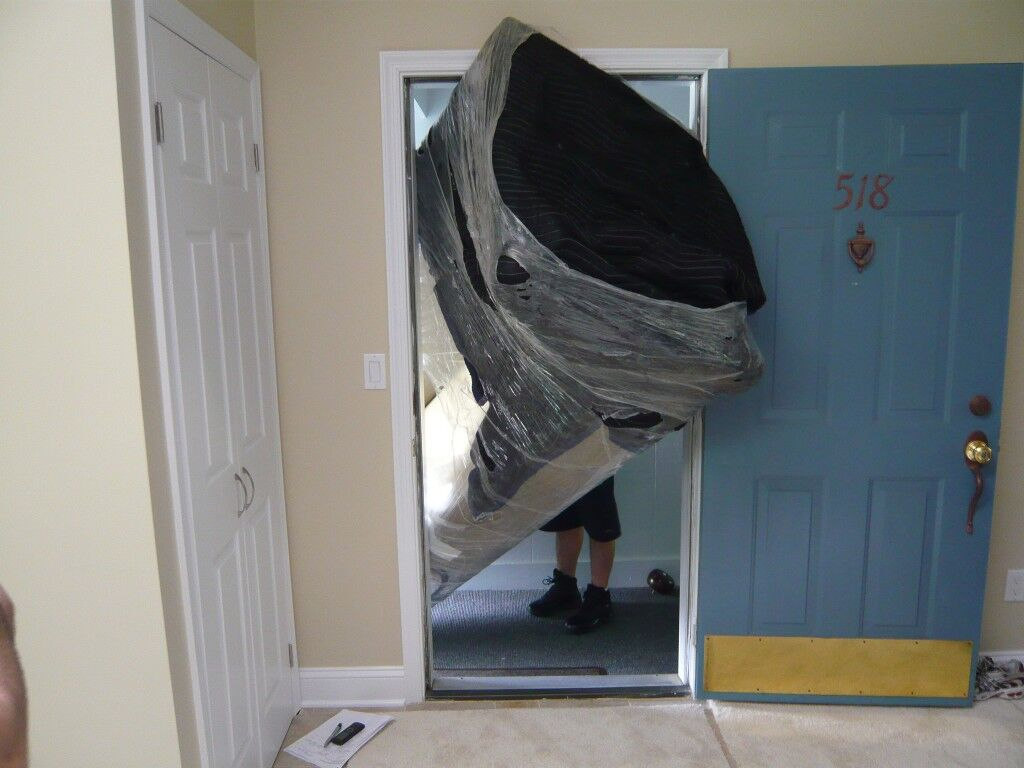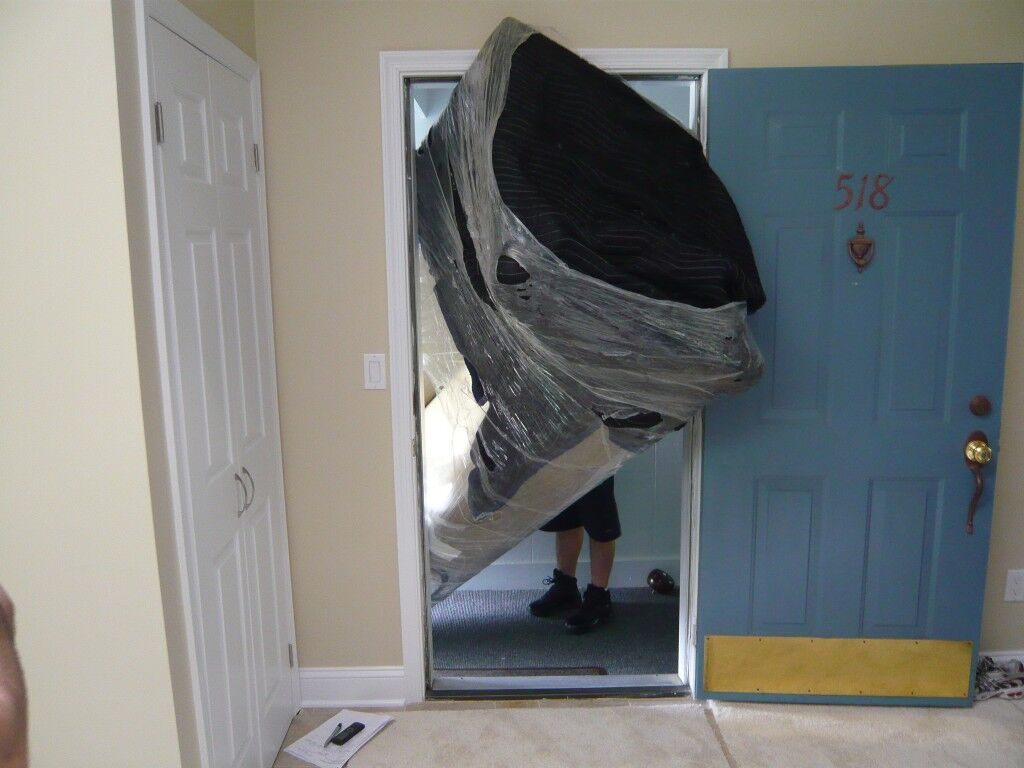 One of the problems of residents living in small spaces face is when their couch is too big to fit in. This has always been a issue not only among homeowners but it is also a problem encountered by interior design contractors, and of course, by movers as well. A situation like this is not a problem without a solution. Having a small apartment or a small room in New Jersey does not mean you cannot have an oversized couch. Hey, it's your long-term cozy comfort at stake. You want a huge couch? Go ahead. But what about your other furniture? When having one large furniture, you may have to forgo maintaining the others.
There are two facets to this problem. First is the issue of the couch being too big to fit through the door. Second is the issue of wanting an oversize couch in a room that's too small to contain several furniture but still, you want to keep it. You don't have to give up your favorite sofa. Here are solutions:
Sofa Too Big to Fit Through the Door
If you know you are moving to a place where you think your couch is too big to fit into the doorway, you can plan ahead. Your best solution is to have it disassembled. Look for a furniture disassembly & reassembly service near you. With this solution, home movers will not have a hard time figuring out what to do with your oversize couch. Hiring professionals to do the job will allow you to have a peace of mind, knowing that soon enough, your favorite sofa will be with you in your new room without any damage or stress.
A Sofa Too Big to Fit a Room
When you want a really big sofa in your living room or studio but you only have space for one large furniture, there's a simple solution. Have a double duty furniture. You can have a customized couch that can double as a storage compartment. Contemplate on the furniture you can do away with and see if this can be integrated into your sofa design. The professional upholsterer will give the best recommendations on this project. You can also have your sofa deconstructed and redesigned into sectionals if it is really huge.
Here is an example of a sectional couch that needs to fit in a small room.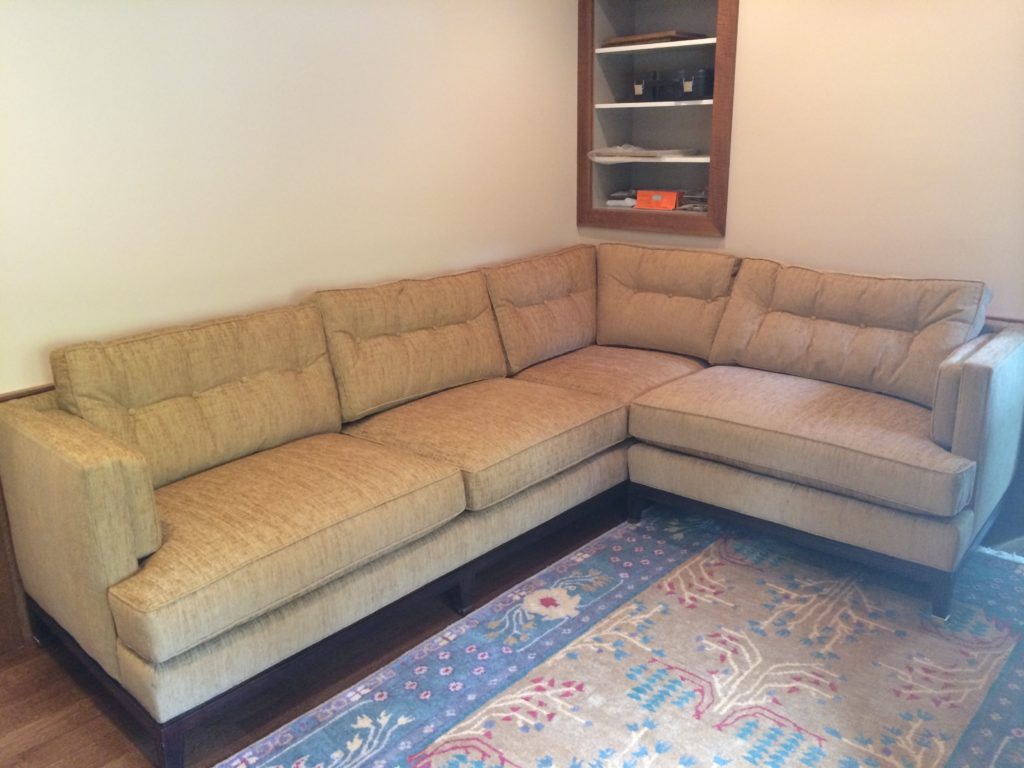 After some tweaks by the furniture doctor, it was transformed into a three-seater sofa. Whatever was left was made into an armless chair.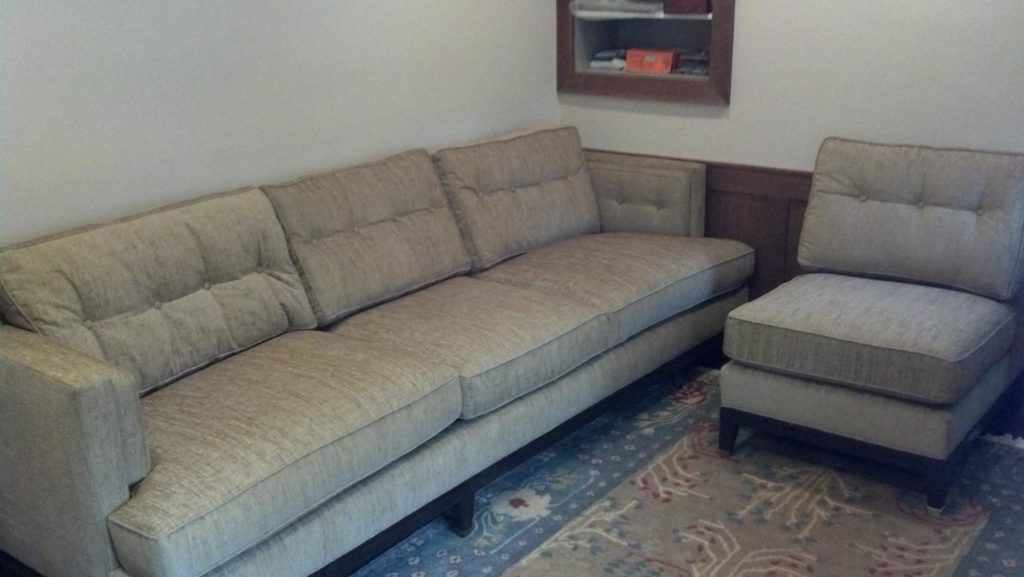 So you see, if it fits, it sits. If you really want your sofa, there is always a solution. Having a furniture disassembled for moving or having it redesigned is far more economical than throwing an oversize sofa an buying a new one. Even if it is an old one, you can still keep it. You will also do the environment a favor by lessening the trash if you opt to bring your still functional sofa with you and just have it reupholstered instead.