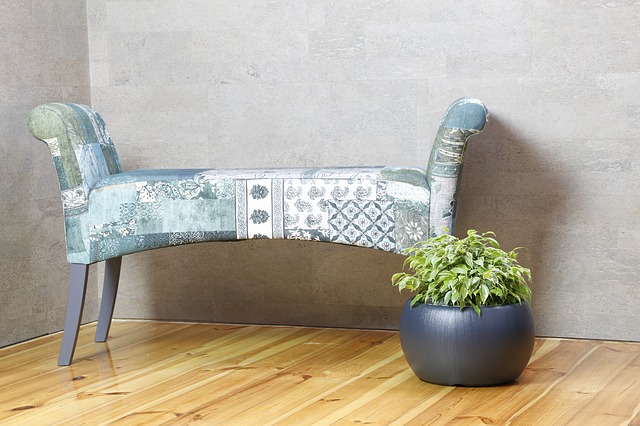 Cleaning upholstery stains is such an annoying task, but it cannot be ignored. If you let the stain stay there longer, the damage caused by the stain will worsen. No matter how careful we are, accidents resulting to stains will happen, and so we must be aware of the upholstery cleaning techniques. If the material is fabric, blot the spill immediately with a clean cloth or paper towel.
Before you get the cleaning chemicals, there are two major factors to consider: the upholstery codes and the upholstery material. Knowing these two factors will help you determine the type of upholstery cleaner and method you will use.
Each type of upholstery fabric or material has its specific cleaning instructions. You have to know these details to avoid ruining the material. If it's a delicate item or if you are unsure, it would be best to call a professional sofa cleaning service.
Check the Upholstery Cleaning Codes
Upholstery makers attach tags discretely placed in a hidden part of the furniture. This tag contains a guide to help you know what type of method to use.
S = Solvent. Use only upholstery cleansing solvents. Dry cleaning preferred
W = Water. You can use water with or without mild soap.
SW = Solvent or Water. You may use water or upholstery cleansing solvents.
D – Dry clean only. Call a professional upholstery cleaning service.
X = Vacuum or brush only to clean.
Different Upholstery Materials Have Different Cleaning Requirements
Code S Upholstery
In this Code S category is assigned to natural fibers such as cotton, damask, denim, linen, rayon, silk, wool, silk, etc. Clean these fabrics using solvent-based cleaners. For general cleaning, use a soft brush to loosen up the dust and dirt on the surface. Follow up with a vacuum cleaner with an upholstery brush attachment to remove further remove the other dirt particles. Include the folds, corners, and crevices.
To spot-clean dirty areas, you should test the solvent in a hidden portion of the upholstery to see how the solvent reacts to the fabric. When all is safe, apply the cleaning solution on the soiled spot and blot with a clean portion of a cloth each time you dab to avoid reapplying the dirt on the cleaned area.
Code W Upholstery
Code W is assigned to man-made fabrics including acetate, polyester, herculon, olefin, and nylon. Used only water-based solutions for these fabrics. You may use a mild dishwashing detergent or a water-based upholstery cleaner. Create foam or suds by agitating a teaspoon of dishwashing liquid dissolved in a cup of water. Use the foam to spot-clean the soiled area. Remember not to over-wet the area. Dab the stained part with an unused portion of the cloth for each repeat and allow to dry before using the furniture.For upholstery with SW code, you can use either of the methods mentioned above.
If the stain is too stubborn to remove, it would be best to call a professional upholstery cleaning service in New York City.