If you're moving or redecorating,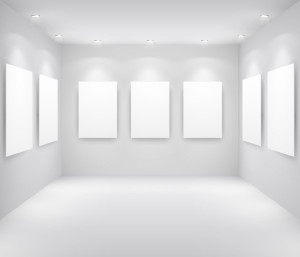 you know the importance of planning your space before the furniture comes through the door. Over budget and you can't fit your couch against the wall. Under budget and your space looks empty. There are a few tools you can find online for planning a virtual space that allow you to input the dimensions of the room and your furniture. But before you start using a tool like that or call the sofa delivery guys, you need to measure the space and plan ahead.
The following are 5 planning tips for filling your space properly without your furniture spilling out:
Measure the room
Before you can buy furniture or arrange the room, you need to know the dimensions. If you're moving into a brand new house, you need to know the dimensions of doorways, the layout of rooms and the dimensions of those rooms, and have a vision of the flow of your home. The biggest mistake you can make is to run out to the store, fall in love with a new sofa, and not be able to fit it into your living room.
Measure your furniture
Now that you know the dimensions of the space, you can begin to measure your furniture and decide where you'd like it to go. If you know you have unique furniture needs, it's at this point in the planning process that you should begin to consider getting custom furniture rather than buying from a box store.
Sketch your vision
Before you take the plunge by moving boxes into your new place, sketch your vision of the room's layout. Ask family members to provide a critique and do another sketch with their feedback. You lose a lot of your space floorplan to a poor layout. It's important to decide on paper where you want your furniture to be positioned in the room before you move tons of boxes in there.
Know your services
If you don't want to buy all new furniture when you move into your home, you need to know what services you have at your disposal. For example, if the width of your sofa is wider than the width of your doorframe, you don't have to leave it on the front lawn. You can have furniture experts disassemble it and reassemble it in your new home. The potential for sofa disassembly makes measuring in advance, so you can plan ahead, all the more important.
Change what you can, accept what you can't
You can't change the slanted ceiling on your second floor. You can change the furniture you put in that corner to make that part of your home work better for you. You can't make your living room wider; you can customize the size of your couch to make it smaller. Learn to love the quirks in your home by planning for them instead of just accepting them and you'll be much happier in your place for the long-term.