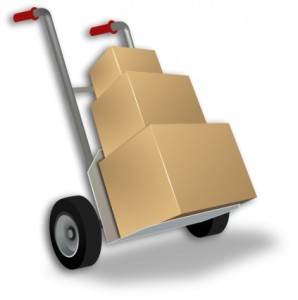 If you need to move your family to another city, it's important to get out ahead of your deadlines. A stress-free move requires advanced planning, especially if you have a problematic piece, such as a heavy couch, that may require disassembly. Here are five tips to help you make your move in a calm and orderly fashion.
Listing and organizing necessary tasks.
This is the essential first step. Work backwards from your move-in date: When will you need to move your family into the new house? When will you need to move your furniture? When will you need to have all your possessions packed and ready to be shipped to the new location? Once you've determined your deadlines, you can begin to prepare your family for the move.
Get your family on board.
This can be a little tricky with children, or even with elderly parents. Your family may have deep emotional attachments to your current home. It's essential to frame the move in terms of the benefits it will bring: better income for the family, a closer location to other family members, a bigger house, etc. It might also help to show your children some of the exciting aspects of their new home: sports teams, theme parks, outdoor beauty spots or famous landmarks. Delegate packing tasks to each family member, so that every family member is involved in the move, and be sure to communicate deadlines clearly and often. If necessary, you should show your children the proper way to pack their belongings, and provide all the necessary materials.
Determine who will perform the actual move.
Once you have a firm timeline established, you need to decide whether to move yourself, or to hire a moving company to help you move. Many variables can factor into this decision. If you have a limited budget, it may make sense for you to make the effort to move yourself; but if you do, be sure to get the measurements of all stairways, elevators and doors that your furniture must pass through on its way to your new home. Nothing is worse than a stuck couch! If, on the other hand, you have large, unwieldy pieces of furniture, such as a pool table, some companies are experts at disassembly and reassembly. Such a service can save you time, and more importantly, the potential of injury to your family members.
Organize the contents of boxes.
Organizing the contents of boxes may seem unnecessary, but it will save you lots of headaches when it's time to unpack. One fast and easy way to organize is to color code everything. For example, give each family member a unique color to signify whose belongings are in each box. You can also color code boxes according to the type of objects they contain – red for books, green for computer accessories, blue for bedding, and so on.
Have all essential items prepared.
Just before you move, be sure to gather important information on each family member – health conditions, current prescriptions, the names of doctors, identity cards, and so on. Make sure to fill all prescriptions before the move, and carry meds, glasses, hearing aids and other essentials on your person, rather than pack them. Don't forget to keep cash, cards, and sensitive data, such as account information and passwords, on your person as well.
A family move need not be stressful. If you plan ahead, and especially if you have experts to help, like sofa delivery guys moving day can be a pleasure instead of a problem.