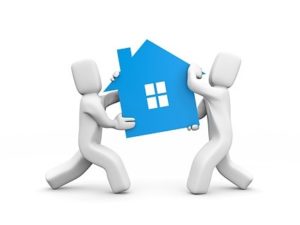 When it comes to finding furniture movers, NYC is full of potential options, but not every company is skilled in important services like furniture disassembly. This step is an important way to make your move easier. By using this and some other important strategies, you can prepare yourself for your easiest move yet.
Hire a Professional
Simplify your move by hiring the professionals to do the grunt work for you. Moving to a new place requires a lot of work, as you'll need to pack all of your belongings, haul them out of your home, and then transport your items to your new place. If you don't take certain precautions, your belongings can be damaged or you can injure yourself when attempting to lift and carry heavy items. Save yourself time, money, and energy by relying on a professional mover to assist you with the process.
Take Measurements
Many people go through the trouble of moving their furniture to their new apartment only to find that it doesn't actually fit through the door when they get there. In these situations, professional furniture disassembly services are extremely helpful, but taking measurements before you move can help to prevent this situation before it occurs. Measure any large items that you will be moving, and also grab the measurements of door frames and hallways. This information will allow you to prepare and disassemble problem items ahead of time.
Disassemble Your Furniture
If you find that your couch is going to have difficulty fitting through the door of your house or apartment, consider a sofa disassembly service to help make the process easier. An experienced team of furniture professionals can take your couch apart so that it can be moved, and once in your new home, we can reassemble it so that it looks as good as new. They can also help with moving non-furniture items that may need to be taken apart to move, including pool table disassembly.
Label Everything
In order to make your move as simple and organized as possible, it is important to properly label your items. Consider labeling your items by room, as distinguishing which boxes are meant for certain rooms can make it much easier to unpack. Find colored stickers to put onto your items before packing, and then place the same sticker on the box that will contain those items. For example, labeling all of your kitchenware in blue will tell you that the items should be placed into the boxes labeled "Kitchen" with the matching blue sticker.
Protect Your Breakables
No matter how hard you try to be careful when moving, it is easy to end up with damaged or broken possessions. Avoid this headache by properly protecting your breakables in advance. Place corner protectors onto your furniture pieces and remove dresser drawers before carrying the unit. Wrap dishes and china in bubble wrap, and use rolled up towels and clothing to provide additional cushioning.
Overall, just remember to be as organized as possible so that nothing goes missing and you don't end up frustrated. Happy moving!