2020 Colour of the Year in Interior
Many wonder how the Pantone Color Institute comes up with their colors. Their selection criteria, though closed to the public until the board has made a selection, is largely rumored to revolve around society, tradition, culture and other trends. The institute has been selecting color schemes for two decades. A new selection has been made for the forthcoming year.
The Pantone Color Institute declared Classic Blue as the color of the year 2020 in line with their 20-year custom. The chosen color for the year has been described as "an enduring and timeless hue".
This color has a dark shade, and is perfect to dull very bright color schemes, or be a stand-alone color selection to give a dark, sophisticated design. The classic blue can be used in small amounts with great effect. It is also a very noticeable color, making anything it is designed with eye-catching.
When making use of classic blue in decoration, all choices rest with you. If you desire a daring design with everything dark-themed, then a complete use of classic blue for the entire wall or furniture design is ideal.
You can apply classic blue to furniture, as your decoration effort could receive a huge boost with a floral selection. Throw pillows and side tables which add a subtle, but undeniable effect to your overall interior design in 2020.
Classic Blue in Interior Designs
Interior designs are mostly a reflection or extension of the personality of the homeowner. When you've decided to refresh your home, classic blue is your current best option.
A good interior designer could get you a good color scheme for your interior decoration. It is easy by making classic blue the main color. In your living room, it could be an ideal choice to use classic blue as a wall shade. Or even use it around the edges of your living room to add a timeless feel to your living room.
Classic blue can also be an ideal choice for your kitchen décor. Your kitchen can receive a very nice makeover with a classic blue theme for your kitchen tables, cabinet, and flooring. Other parts of your kitchen such as need.
Classic blue can provide the best combination of color schemes. Your living room and overall interior decoration can receive an instant facelift and become suffused with the hue.
If you need a new color scheme in your children's room, there is no better selection than classic blue. Worried about your kids who are messing up the light-colored furniture? A classic blue rug could be what you need.
Blue represents maturity and calmness, so you can change the feel in your bedroom with classic blue decoration. You can also embroider the classic blue bed sheets with different colors, or you can select only classic blue. The choice is yours.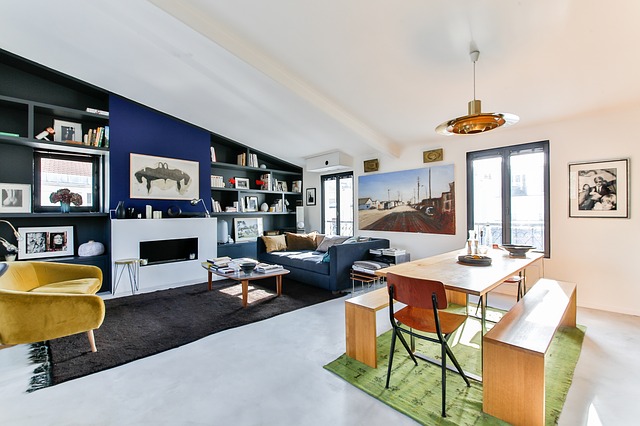 Classic Blue Furniture
When you need to make a real change to your interior decoration, a touch of blue may be inadequate. All you need to do is make an addition of furniture to your interior, and you can't just select any color, it must be classic blue.
Make a change to your sofas and select a classic blue sofa set, and change the overall look of your living room or wherever you set-up a sofa.
You could replace the chairs around your home with classic blue if you want a more pronounced classic blue theme in your home. If what you require is a little classic blue to alter the colour and ambience of the decoration, then you can opt for a sofa with a classic blue armrest. This makes a statement with the classic blue design, and also mixes well with other colors in the interior décor.
Classic Blue Accents
We use Classic blue as a decorative addition capable of making your interior more attractive when used as cushions in your living room. Wherever you have a sofa that has a colour which could mix well with classic blue, an addition of a cushion is sure to transform the overall tone of the furniture. The classic blue cushions can also be used as decorative details in your bedroom and other parts of your building that has any furniture.
Classic Blue Mixes
Classic blue mixes well with a wide range of colours. The color is mostly in-tune when you mix it with other colours such as:
Brilliant White: this color looks perfect alongside classic blue for your bedroom rugs, cushions and armrests on your sofas
Dull Yellow: this mixes well with classic blue and can be used in your kitchen cabinet door frames, or on your wall shades
Powdery Pink: this combination works well when what you need is a colour to counter the dark classic blue hue. It can be of good use in your children's room or in your floral arrangements around the house
Dull Brown: this combination can add that extra calm tone to your bedroom. You can get this combination to work if you use it in your bed sheets, or cushions.
Classic Blue Fabrics for Upholstery
There are lots of fabrics for you to choose from when it comes to upholstery. But since the color of the year is classic blue, restrict your search restricted to the best classic blue fabric manufacturers right now.
Greenhouse Fabrics produces a high-quality smooth textured, classic blue fabric ideal for upholstery. With the B5233 Heidi Soft Classic Blue fabric used in covering your furniture, your interior decoration will be complete. It is also very durable and gives your upholstery the timeless and decorative detail you've always wanted.
Castel Maison has one of the finest designs of classic blue to add the special addition to your home's upholstery. If you desire embroidery on your furniture that is captivating and still retains all the elements of the classic blue, then the Salvador by Castel Maison is an ideal choice.
Dedar also has a good classic upholstery fabric for that extra design to your interior decoration. With their custom-made SILKBIRD JACQUARD, which is now available in classic blue, you have a combination of the best decorative effects fused into some of the best classic blue fabric.
Conclusion
The classic blue frenzy isn't going away any time soon, at least not until the Pantone institute releases the next color of the year in a few months' time. So, while the trend is at its highest point, decorate your interiors to create a timeless and ever-enduring color in your home.