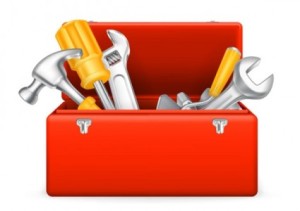 Some people believe that moving themselves will result in extra money in their pocket. Let's face it, moving isn't always cheap. However, with the laundry list of expenses that are associated with moving, it's important to compare the cost of doing it on your own or hiring furniture professionals to help you do the job.
Van Rental
When moving, a large van will be needed. Not only will you have to determine how long you will need the van, but you will pay late charges if you don't get the van back in time (which is likely). You also must pay for insurance on the van as well as any fuel or toll charges that occur while driving the vehicle.
Tools & Packaging
Some common items needed during moving are an abundance of boxes, packing tape rolls, a dolly and tools to disassemble furniture that is too large for elevator or doorways. All of these things can be costly to purchase just for moving.
Furniture Repair
Oftentimes furniture can be damaged during the move or as a result of poor packing methods. A furniture repair nyc service can repair damaged furniture, replace any missing or damaged parts and restore it to its original beauty.
Unforeseen Costs
Other costs including feeding the people who help you and any costs associated if you or those who help you hurt themselves. Also, novice movers may damage the home you're moving out of, which will result in paying the landlord or homeowner to repair the damage you created due to negligence.
Why You Should Hire A Delivery Service
Ultimately, a sofa delivery service will help you disassemble furniture, move it and reassemble it in your new home. This service may seem costly at first, but they will take all the trouble out of moving and won't risk damaging your precious belongings.
A furniture disassembly service can disassemble and reassemble sofa beds, daybeds, couches, wall units, armoires, entertainment centers, headboards, cribs, bunk beds, murphy beds, bed sets, pool tables as well as office furniture such as work-areas, desks or cubicles. Many of these services will even provide on-site estimates, so you know exactly what the service will cost and can weigh the financial options right then and there.
This service removes the struggle of moving heavy, bulk furniture through tiny stairwells or into elevators. This allows you to have several small pieces of the same furniture that can be managed by just one person. This is not only easier, but also safer and is worth considering. The process is simple; a professional carefully takes apart the furniture and packages it in individual sections that are labelled for reassembly. These packages are moved to the new location and the same professionals reassemble and move the pieces to where you want them.
This type of service not only can save those moving a lot of energy and time, but also may save them money during their next move.