If you are in need of a furniture upholstery service, you may be overwhelmed with the options that are out there. How do you know which one will do the best job on your priceless antique armchair or expensive leather couch? Doctor Sofa, the Furniture Surgeon services many regions throughout the United States, but for those areas we don't cover, there are plenty of ways that you can find a furniture upholstery service and choose the right one.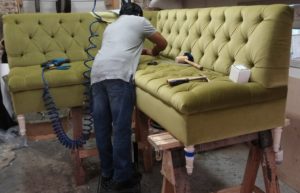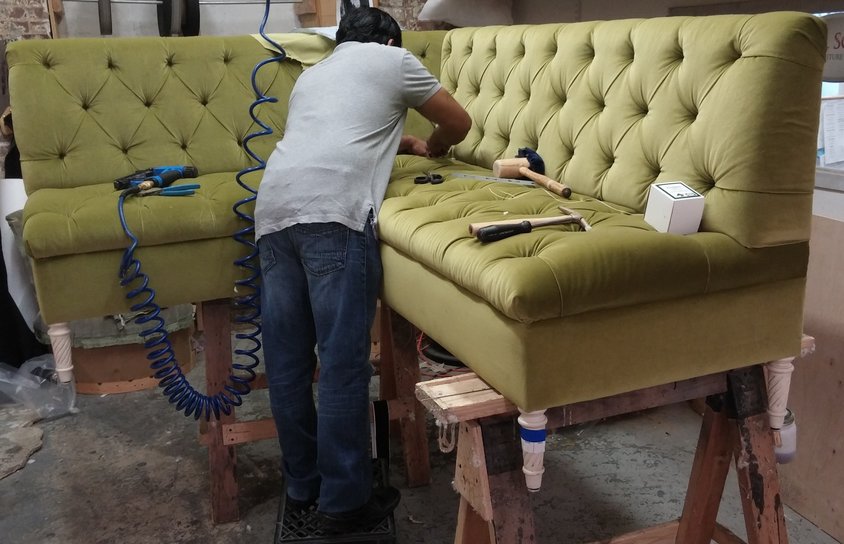 Do an Internet Search
Using the Internet is a great way to find available furniture upholstery services. You can type "furniture upholstery services near me" in a search engine or "furniture upholstery" with the name of your city. You should get a list of service providers located near you that you can further examine. Dr. Sofa, for example, has a presence in many regions of the United States, including New York City, New Jersey, Boston, Connecticut, and Washington D.C., among others.
Finding options online is only the first stage in the process of choosing a good repair professional. You should also use the Internet as a resource to find out more about a company and the services that they offer. You can also look for reviews to read through the experiences of others and to learn how satisfied previous customers were with the company's work.
Ask for Recommendations
Do you have a friend or family member that recently had a piece of furniture repaired? Ask him about who performed the repair and what they thought about the experience. Getting a recommendation from a person in your life that you trust can make you feel more comfortable selecting someone to make a repair to your prized piece of furniture.
Check the Phone Book
This may be an old school way to find out information about your area, but since phone books do still exist, take advantage of one. Look up furniture repair shops in your area, and call around to get an idea about what options will handle furniture upholstery. You can also then refer back to the Internet to see what else you might be able to find out about a company before you make a decision.
Talk to Interior Design Professionals
If you are in need of a new furniture reupholstery job, consulting with an interior design professional might be a good first step. These individuals are highly experienced at finding the right pieces of furniture, making improvements, and may specialize in the design of small spaces, so they likely have a good idea of furniture repair professionals that are in your area. They may have even worked with someone in the past, so their personal experience can point you in the right direction.
Ask Questions
Once you do find a potential furniture upholstery service, be sure to get more information before you make a decision. Find out how long they have been in the business and what types of furniture items they have repaired in the past. You may also be able to get examples of work they have completed in the form of helpful before and after photos. If Dr. Sofa is in your area, then be sure to try us first!