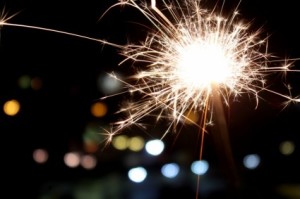 New Year's Eve is one of the most exciting events of the year – it closes out one year, while simultaneously welcoming a new one. Friends and families gather to watch the famed ball drop in NYC's Times Square, usually in the comfort of a loved one's home. However, if you are the one hosting this year's New Year's Eve party, your planning and prep for the event begins long before December 31. Between food, beverages, and decor, there's a lot to plan for! However, it's important not to neglect other important elements of your New Year's Eve bash: your furniture. No one wants to welcome in a new year sitting on tattered, stained, or tired-looking furniture. Not only will fixing up your furniture have in it tip-top shape for your New Year's Eve party, it will also set the tone for the whole year ahead!
Furniture Repair
Now is the time to contact local furniture repair professionals in NYC, and make the little repairs on your furniture that you've been putting off all year. Why carry this year's little aggravations into a new year? Small home improvements such as a minor sofa repair to fix those unsightly scratches or reinforce any unstable joints will make a big difference in the long run. Taking care of small problems as soon as possible prevents them from turning into bigger problems later on. Get 2014 started off on a positive note by fixing up your furniture!
Reupholstery
The thought of a new year and a blank slate brings to mind phrases such as renewal, resolutions, and rejuvenation. While many people think of these things in regards to their personal lives, why not apply these same sentiments to your home's decor? A great way to do this is by reupholstering your furniture. The same sofa repair professionals who mended your furniture would be glad to reupholster it as well! Changing the material or pattern of the fabric covering your furniture is a great way to breathe new life into it, possibly adding years to its life. In addition, reupholstering larges pieces of furniture, such as your living room sofa, can be the key to changing the entire ambiance of a room. What better way to start off a new year than by refreshing your home's interior design?
Stain Removal & Protection
One of the best investments you can make going into 2014 is to finally rid your furniture of any lingering stains, and to prevent such stains from ever occurring again. Furniture stain removal and protection is a wise decision to make going into the future. Removing furniture stains, such as those caused by pets or spilled beverages, upgrades the look of your room, while fabric stain protection ensures that your furniture will be safe from future incidents. Start off 2014 worry-free by investing in stain protection for your furniture fabric as soon as you can!