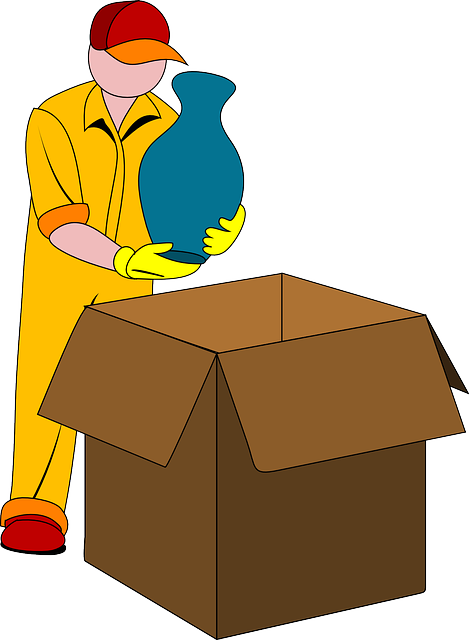 No one likes to move when the weather is cold and icy, but sometimes you just don't have a choice. If you're up against an imminent move, and the weather outside is cold or even icy, there are some precautions you can take to ensure the safest move possible. The key is to plan as much of your move as possible beforehand, and to be adequately prepared for any problems. It also helps to have professional help, if at all possible – calling professional furniture movers can greatly reduce the odds of a mishap during a winter move. Here are some useful tips for a winter move.
Map your move
Be sure to have two routes mapped out before you leave the house for your new digs: one main route, and an alternate. If the main route is blocked due to bad weather or traffic, you'll have a Plan B prepared. It's also wise to check on road and traffic conditions for both of these routes before leaving the house.
Be prepared
It's smart to keep useful items in the car with you, when you go, in case you might need them. Be sure to keep an ice scraper, blankets, shovel, salt and flares with you in the car, just in case. Be sure to have your cell phone and a car charger, flashlights, warm clothing, food and bottled water. A bag of sand or even cat litter can prove helpful if your tires get stuck, and be sure to get a full tank of gas before you leave. It's also smart to dress warmly and to wear warm, sturdy boots or shoes with soles that provide good traction.
Enlist Friends
The best and safest plan in winter is to call a moving company. This reduces the chances of injury to you, your friends, and your valuables. There are professionals who can even disassemble your furniture at your home, and reassemble it at your new place – without all the heavy lifting and suspense that comes when big furniture meets small doorways.
But if you choose to move by yourself, it pays to enlist the help of as many friends as you can get. It's also wise to notify friends and relatives of your plans, just in case things go wrong. If your friends help you, don't forget to show your appreciation with a gift card or a hot meal.
Give Yourself Extra Time
Be sure to budget more time than you think you'll need. When the weather is treacherous, you'll need to drive much more slowly and cautiously. Be sure to use tire chains, when appropriate, drive slowly and carefully, and maintain plenty of room between your car or truck, and other vehicles.
When It's Too Late
If you've already made your move, and there was an icy mishap that damaged your furniture, you don't have to resign yourself to the loss. A skilled furniture pro can perform expert furniture repair and make even your badly damaged furniture look like new.