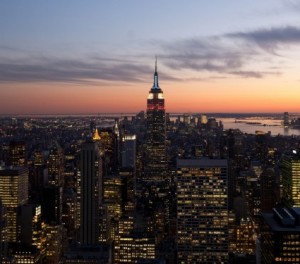 NYC is not for everyone, and those who choose to live here are accustomed to the hustle and bustle of everyday life. It is a fast paced environment. The people are rushing, the jobs are numerous, and the apartments are few. As with other aspects of the city, vacant apartments can come and go on the market within a few days. For newcomers to the city finding the right apartment may take longer than expected. Here are a few apartment hunting tips that should be considered whether you are a newcomer to the city or just looking to relocate to another area of NYC.
Lookout for Deals Within Your Budget

If you are hiring furniture services in NYC to help move you into your new home, be sure that this, too, is included in your moving budget. The first and last month's rent should also be an item in your moving budget. If you are currently employed, choose a day that you are not working to move into your new apartment so that you are not losing any money from your next paycheck.
Prepare To Start Paperwork
Due to the fast rate that apartments are overturned in NYC, you will need to have all of your documentation and security deposit available immediately upon viewing an apartment. In less than the hours' time it might take you to visit the bank and return, the apartment could be under contract with another tenant.
Location Matters
Many apartments located in NYC are not located in great areas. Where there may be constant construction in some areas, other areas may suffer from lack of public transportation venues. Renting an apartment that is close to a construction site might not be ideal during the process of development but afterwards it could turn out to be a wonderful place for which you are thankful to have. It's ideal to do research on any construction in an area into which you are considering moving.
Consider Furniture Needs
When you are in an apartment and it feels as if it could be the right one, give some thought to the size of the rooms and the amount of furniture you have or will need to purchase. Custom furniture can be a great choice for those who are moving into a new apartment that might not be big enough to house their current furniture selection.
Imagine You're A Private Investigator
When it comes to any apartment, there will always be something that needs work. It could be the walls need to be painted, the floors scrubbed, the windows washed, or something major such as replacing the bathtub. Normal cleaning is acceptable when moving into a new apartment, but replacing a major area in the apartment is not worth the time, effort, or money. Therefore when you find an apartment in a great area, do your research into the building to see if the landlord or owners have maintained the building.