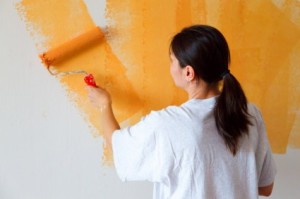 Most of us become so accustomed to our own homes that we don't really see them any more. Or at least, we don't see them as clearly as our house guests see them. We tend to overlook the familiar. Sometimes it helps to take a clear-eyed, objective inventory of your own home. Look at it the way a stranger would. What stands out in a good way – and what leaves a less than favorable impression? You might be surprised at the kinds of things your house guests notice in your home. Take a look at this list and see if your home would make a good impression.
Cramped or Awkward Spaces
If your home is old, or if you've recently remodeled, it may have a quirky or awkward layout. There are few things more daunting than a closet that has been turned into a tiny guest bathroom, or a guest bedroom with only a child's twin bed. Narrow halls or staircases, inadequate lighting at night, or uneven outdoor paving can be not only awkward, but dangerous to your guests.
Little Details
A house guest, especially an overnight one, is going to get up close and personal with your guest room pillow and bed sheets. If these haven't been laundered lately, they may be a little musty. Smelly trash cans or sinks, cloudy glassware, or drapes and upholstery that are stained, ripped, or that smell like cigarettes, will all make an unfortunate impression. A furniture pro can perform regular fabric cleaning on your upholstery to remove any stains or household odors from cigarettes or cooking.
Broken or Damaged Furniture
You may be perfectly okay with the scratch on your leather sofa, but your guest may see it as a flaw. If a chair arm is loose, if a seat cushion is lumpy or torn, it's a pretty safe bet that your guest will wonder why you haven't availed yourself of repair or reupholstery services.
Mismatched Styles
A houseguest can often notice things that a homeowner does not: the new furniture in the living room versus the '70s look in the den; or the shabby chic in the guest bedroom versus the arts and crafts look everywhere else. You don't need to make every room in your house the same, but it does help to have a clear idea of your home's style, and to stick to one general theme or mood. If you have mismatched or outdated furniture, a furniture pro can redesign these pieces to create a unified look.
Unfinished Spaces
If you're remodeling a specific area in your home, it's essentially a work zone. There will likely be tools and materials in it, and the sound of ongoing progress may distract from your guest's enjoyment of your hospitality.
If you look at your home with fresh eyes, you can see the spots that might need updating or repair. If you freshen your furniture with professional cleanings and repairs as needed, your house will always be ready for your guests.