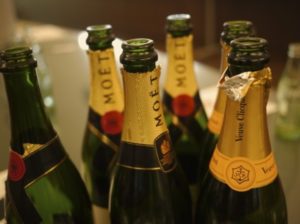 When you hear the words "house party" what are the first images that pop into your head? Probably scenes from classic movies – trashed living rooms, broken picture frames, destroyed windows and doors… If you decided to ignore the cliché offered by countless Hollywood directors and threw a house party anyway, you probably found out quickly that the trashed house cliché is less cliché than it seems. If your home did get demolished by a group of your friends, you can pick up the pieces without having a blockbuster budget.
The following are tips for cleaning up the after-party mess after:
Assess The Damage
Decide which parts of your mess are worth cleaning and which are worth throwing away. For example, a stained $25 rug probably isn't worth the effort to clean, but I would suggest paying to repair your couch rather than buying a new one. Decide how bad the mess is and how much you're willing to spend to fix it before you start indiscriminately throwing items away.
Work From The Ground Up
It can be overwhelming to clean up a huge mess in your home, but the best way to start is to begin on the bottom… literally. Pick up bottles, trash, food or any other items on your floor so that you can walk freely through your home without making a bigger mess in the process. Have a bag for recycling and a bag for trash so that you can quickly sort without much effort.
Work Room-by-Room
Much like working from the ground up, choosing one room at a time to focus on will help you to feel less overwhelmed by your mess. Choose the rooms you use the most, like your bedroom, kitchen and living room before attending to your office or hallway.
Seek expert help when you need it
Before you toss your big items or attempt to clean or repair anything on your own, do a quick search. For example, a quick Google search for "repair couch – sofa bed repair" will return results of experts in your area who can help bring your broken sofa back to life. Additionally, search for professional carpet cleaners before heading to the store to buy a less-powerful cleaning spray for a DIY solution.
Don't spend more than you need to
If you do your research when cleaning up a big mess, you'll find there are a range of prices for the same services, and a range of different services for each provider. If you really need upholstery repair in NYC, don't pay for a complete replacement.
House parties are a ton of fun, but if you're left with a house full of regret after the party is over, you can turn things around. A little prioritizing and planning and some expert furniture repair can make your trashed house feel good-as-new. Don't let the day-after mess discourage you from enjoying time with your friends. If your party gets too wild, you can recover.