Turfed Velvet Sofa: Custom-made Furniture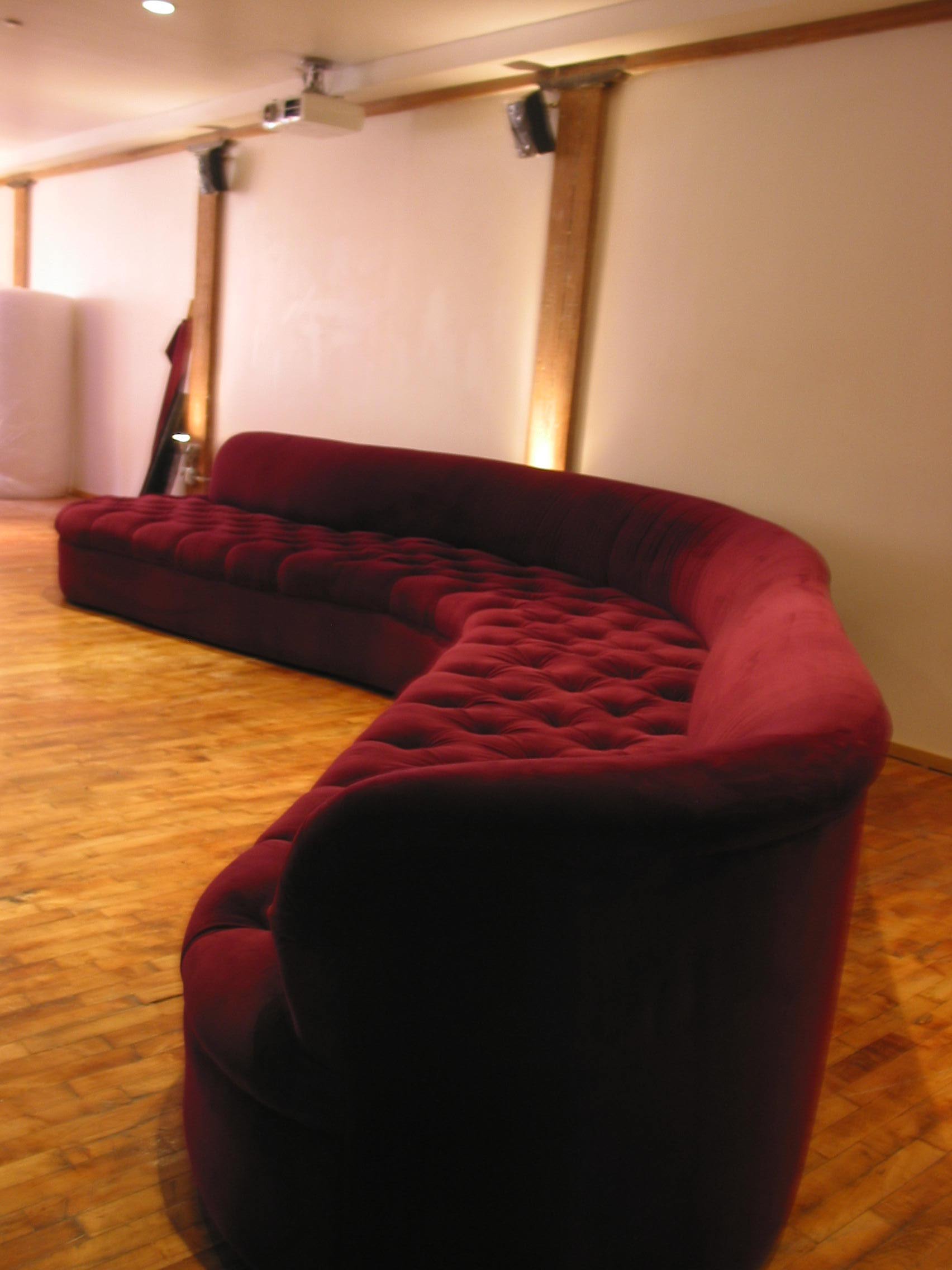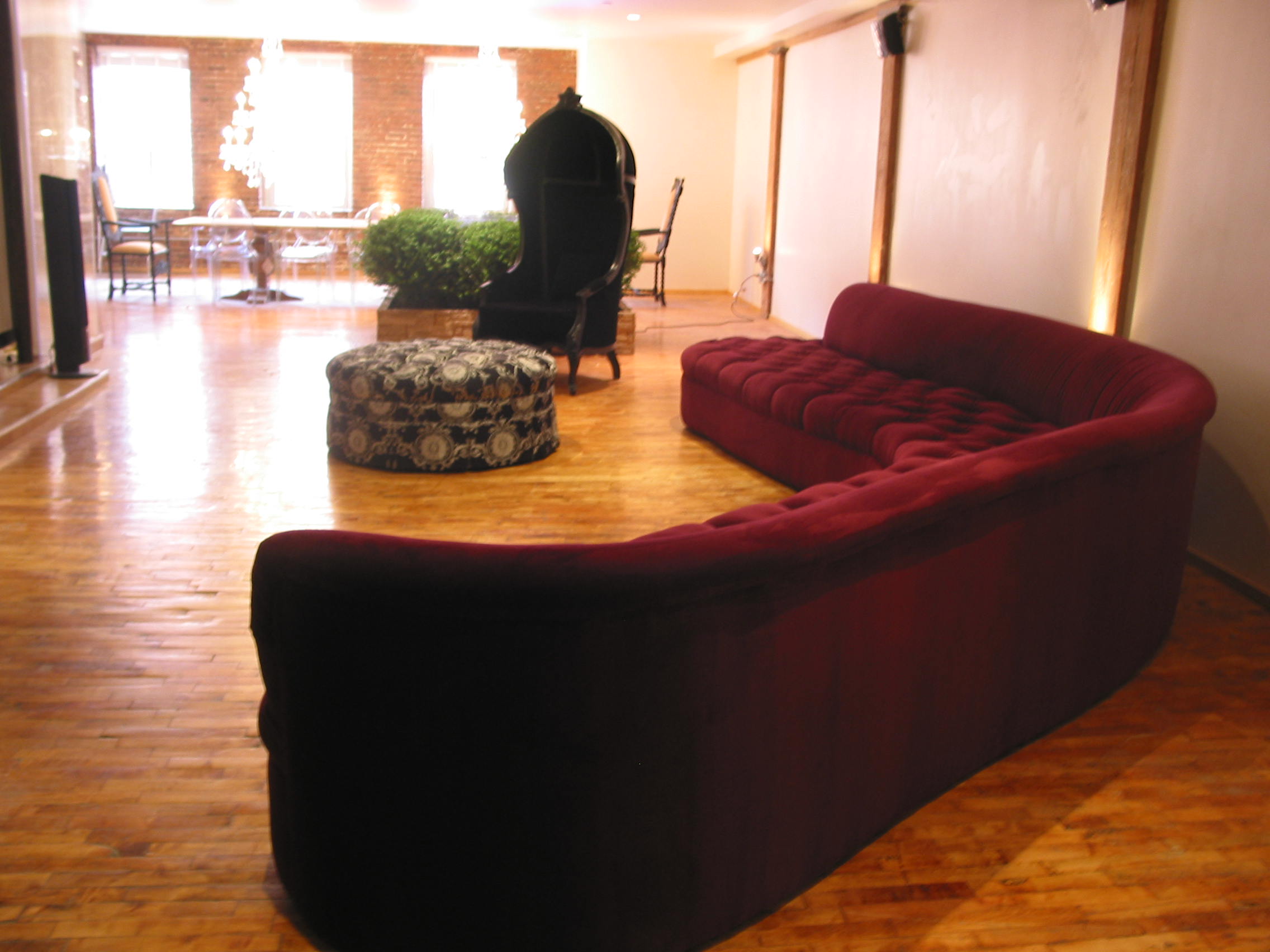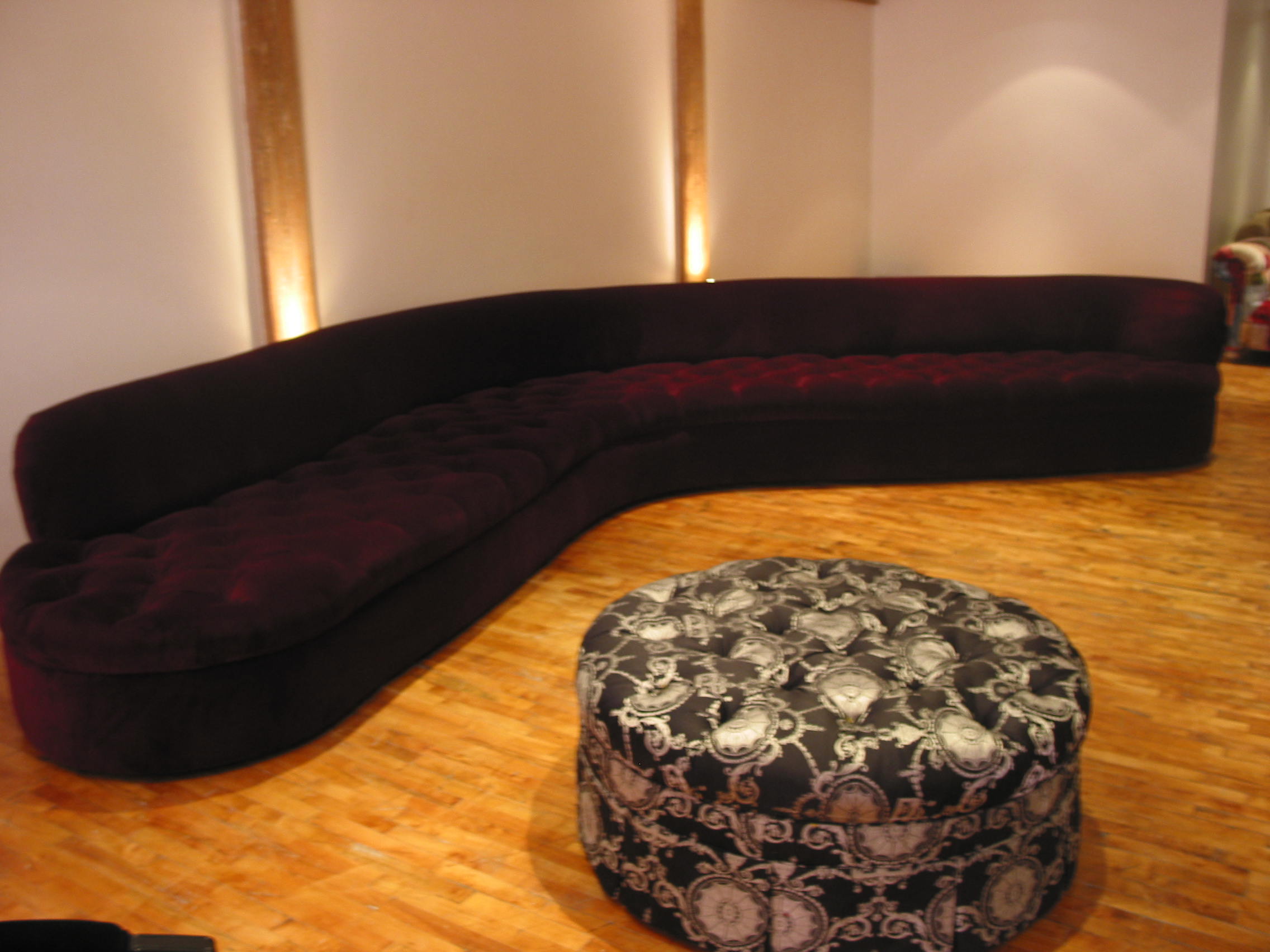 Celebrity sofa- Jon Stewart
This custom velvet Sofa was manufactured by Dr.Sofa as a private order of Jon Stewart. This brightly colored piece was designed to serve as a bright highlight in a spacious living room.

Is Velvet Upholstery reliable?
The upholstery is royal red velvet, a trending material over the past couple of years.
One may think that the velvet sofa is troublesome to keep clean. However, it is the opposite. Velvet is a durable material, even though its high-style look would make you think otherwise.
We opted for velvet mainly because its plush feel makes it one of the most welcoming upholstery materials in contemporary society. In this case, the royal red velvet blended exceptionally well with the living room's décor style. What's more, the material is insanely soft which in turn adds to its level of comfort.
Its luxurious feel, which stems from its double-woven style, is another major attribute that made this choice a valid one. That rich feel it brings to the room goes a long way in upping the room's interior design.
Notably, a couple of issues were raised with regard to cleaning this material. Understandably, without proper information, cleaning velvet can be a daunting task. It is recommended that velvet is dry cleaned in order to remove all manner of dirt without tampering with the material's outlook. However, this is not a viable solution for upholstery velvet. The solution, nonetheless, lies in steam carpet cleaning for stains and vacuum cleaning for surface dirt.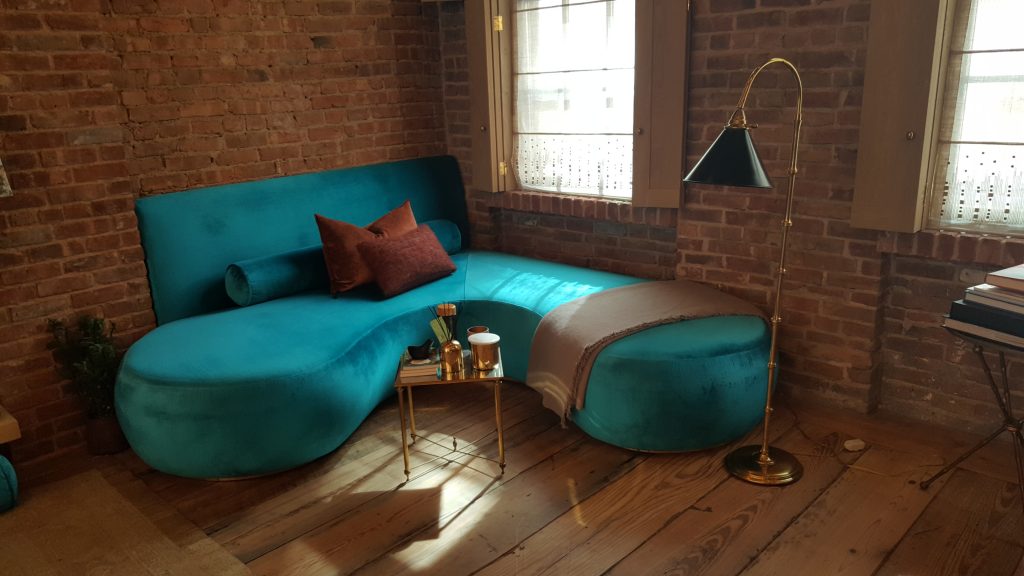 Challenges and solutions in making custom sofas
The real challenge was the size of this sofa, it's 18 feet long. So, we assembled it on-place.
The real challenge was the size of this sofa, it's 18 feet long. So, we assembled it on-place.
To keep this beautiful upholstery safe, we carefully pack each separate part of the sofa for delivery and assembly.
The orders turnaround is 25 working days from renders to the ready solution delivered and installed.
Learn more about how we make custom furniture.