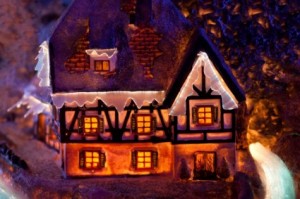 Winter is an inconvenient time to move, as the cold and snowy weather can lead to hazardous conditions. Summer is the most common time of the year to make a move, and there are a variety of reasons that people choose this season over the winter to relocate.
School is in Session
Many people avoid moving during the winter because it is hard on their children. School is in session during the winter months, so depending on where you will be moving, you may need to have your children change schools in the middle of the year. Moving during the summer when school is out will give your kids more time to adjust to their new town and to make friends before classes begin.
Shorter Days
The short days of the winters make the season less than desirable for moves. While daylight may last long enough to complete a local move, a longer move may be impossible to finish in one day during the winter. Unloading boxes and furniture in the dark can be dangerous, especially in the harsh winter weather. Waiting until spring or summer is often more desirable because there is more daylight, providing you more time to move, unload your truck, and to get settled before dusk.
Slip and Fall Risk
During the winter it can be dangerous to move boxes and furniture, especially when the sidewalks are covered in snow and ice. Consider hiring a professional to help you with your couch disassembly if you need to move during the icy winter months. Having someone who can break down and deliver your larger furniture will be a much safer solution.
Travel Conditions
Having to move during the winter can be tricky if you live in an area that experiences snow or ice storms. These weather patterns can lead to dangerous driving conditions, and large moving vans or trucks may be especially difficult to drive when the weather gets bad. If the weather is completely uncooperative, your move may also be postponed, and this can lead to complications with rental leases or closing dates with the bank.
Exposure to the Elements
When your furniture items or personal belongings are exposed to the winter elements, such as snow, ice, sleet, and cold temperatures, the risk of damage is a possibility. If your leather couch comes into contact with moisture, you may need to invest in a reupholstery job or other repair. If you are moving in the winter, be sure to disassemble furniture and wrap it properly so that all pieces are adequately protected.
In the event that there is no way around it and you have to move in the winter, it is recommended that you take extra precautions and check out other sources for cold weather moving tips that could come in handy. Dress for the weather with sturdy boots or shoes to prevent slips, and when possible, hire a team of professionals. These measures can help to prevent injury while ensuring that your belongings arrive at their final destination safely and in one piece.