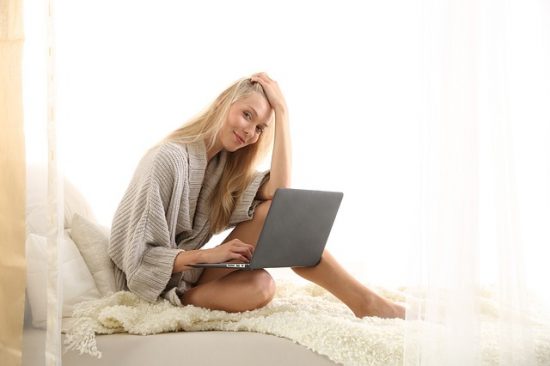 The idea of moving out and living on your own also comes with the task of acquiring or buying new furniture. If you are a millennial, you will be glad to know that the furniture industry also considers your needs in furniture design. Apartments and condo units are spurting everywhere to cater to the growing lifestyle demands of this new empowered generation. The range of choices for home furnishings come at a dizzying array. It takes a conscious effort before you can finally decide on the one that will suit your living needs. Here are our five tips you can use when shopping for new furniture.

Don't Forget to Measure the Space
One of the basic tasks you should do before buying new furniture is to measure your space. Determine how much of your available space do you intend to dedicate to essential furniture pieces such as the sofa or bedroom furniture? If you intend to live in a high rise apartment, consider the furniture moving services or disassembly and reassembly if needed. Consider all these things to avoid the horrors you may encounter during the moving process. Most millennials tend to move more often than others. This is due to the changing lifestyle and career needs that coincide with a better location.
Quality Matters
What classifies as quality furniture today may not be in the standards of the past generations. Find furniture durable enough to serve you until your next move. You may wish to invest in a durable hardwood piece that you can bring with you in all your moves and phases of life. Otherwise you can live with a more affordable multipurpose piece with adjustable features that caters to your aesthetic taste. Truth is, many of the social media-hyped furniture items will not last as long as the items our parents invested in. Know your priority.
Forget the Trends
This is the age when the main inspiration of many from working class come from Instagram, Pinterest, and Facebook shares. What comes out and re-shared for thousands of times sets the trend. The style of the millennial home interiors is also about uplifting your individuality. Know what you want and forget about the trends. Due to internet and social media exposure, it can be difficult not to be attracted to the decorating styles shared by others. You can start with your version of minimalism, traditional, or modern. Use the internet tools available to your advantage, but keep your personality in your room designs.
Think Long Term When Buying New Furniture
If you see yourself settling in one location for the next few years, then choose major furniture pieces to last you for the length of your stay. Choose a good bed, a durable sofa, and a desk that will serve you well. Keep the design simple if you plan to redesign your interiors several times during the length of your stay. Otherwise, consider using it as a statement piece.
You Can't Buy Everything Online
The comfort provided by online furniture shopping is so tempting. If you are willing to wait for a few weeks and there are no other sources of your chosen item, then online furniture stores are your only option. Not everything is available online, though. If you live in a populated city like New York, you can still acquire cheap furniture from furniture stores. You can even benefit from hand-me-downs or thrift shop finds. If you don't like the color, just have it reupholstered, and you save money. Practicality wins!